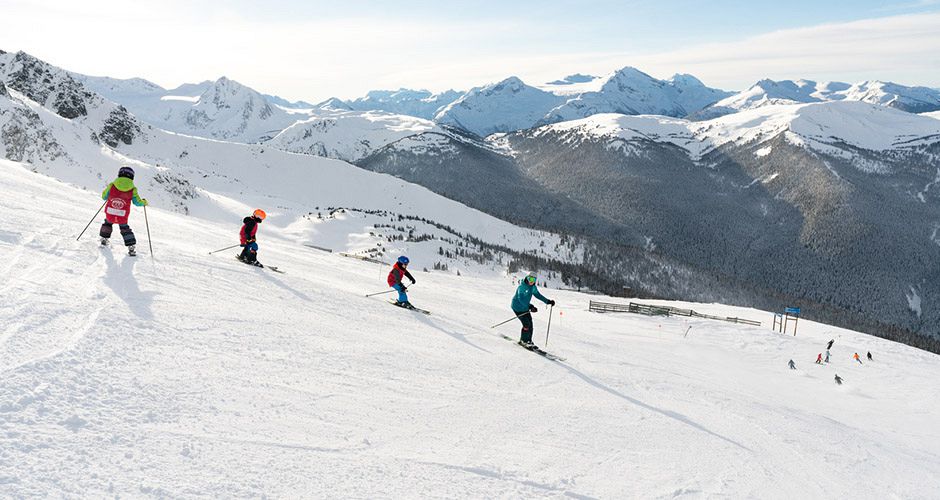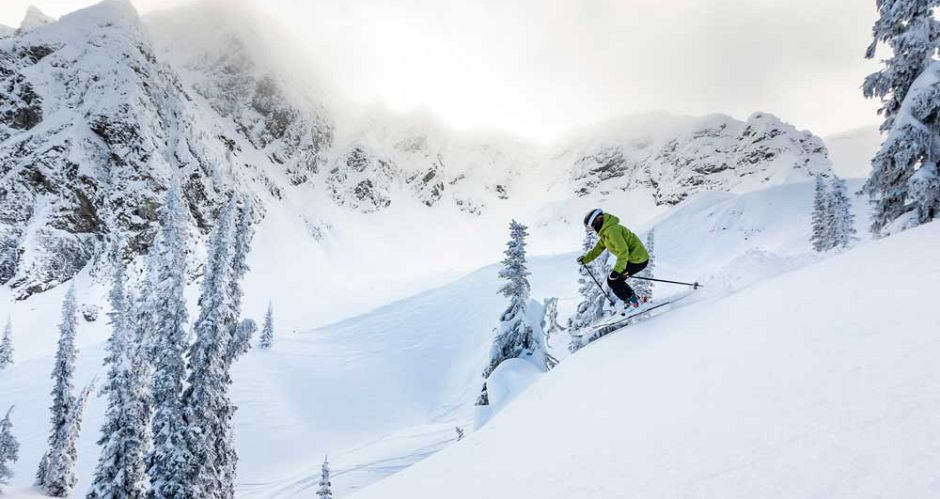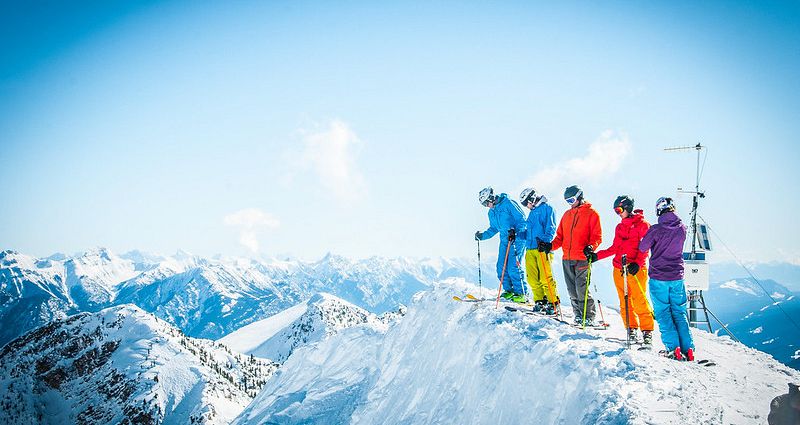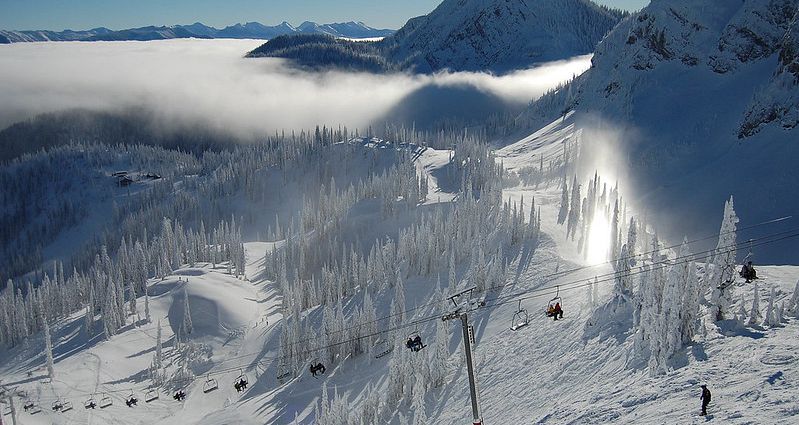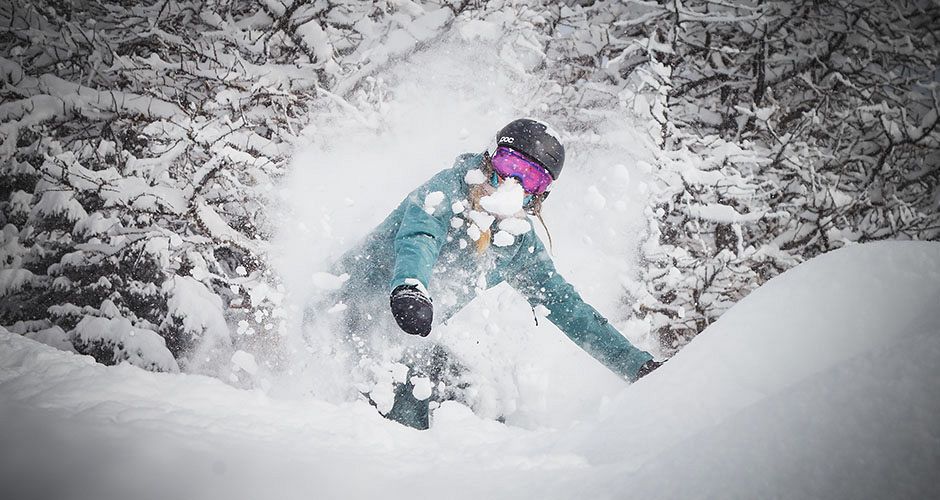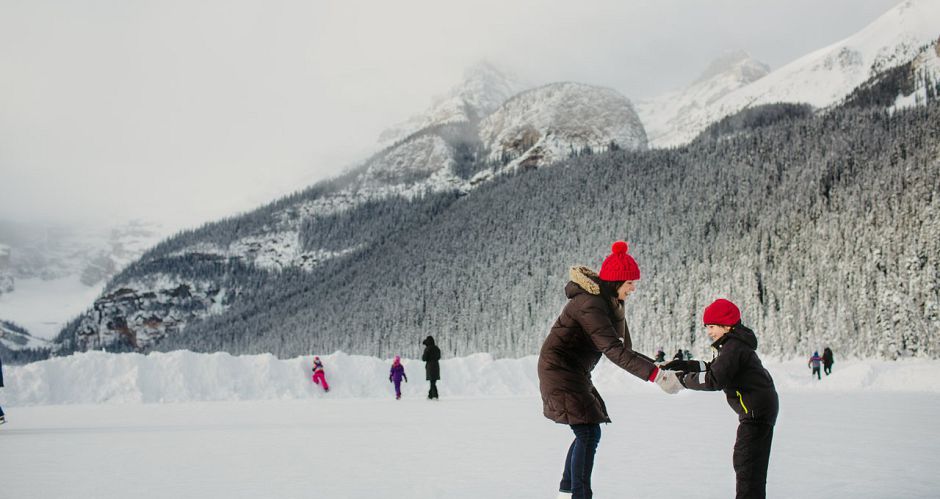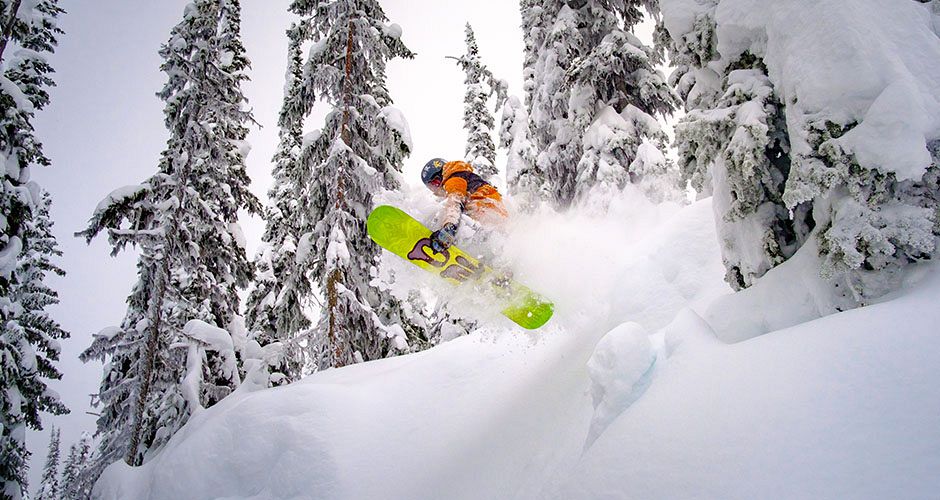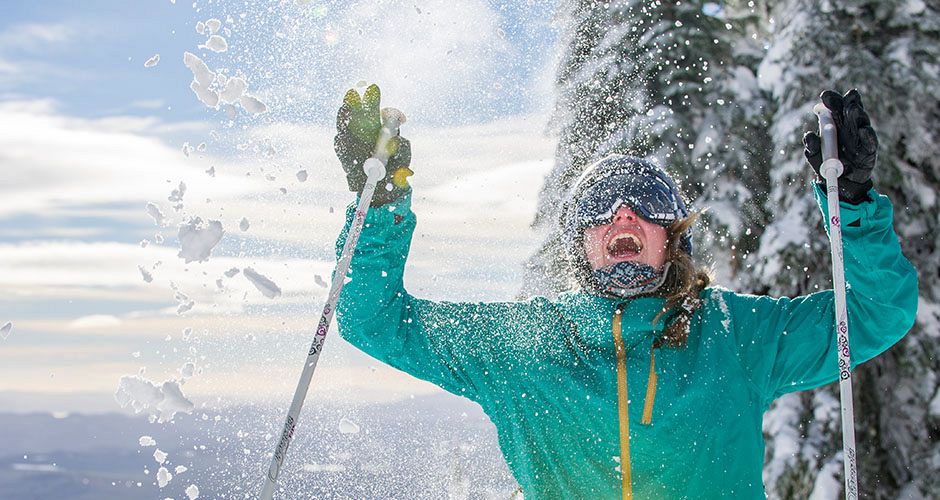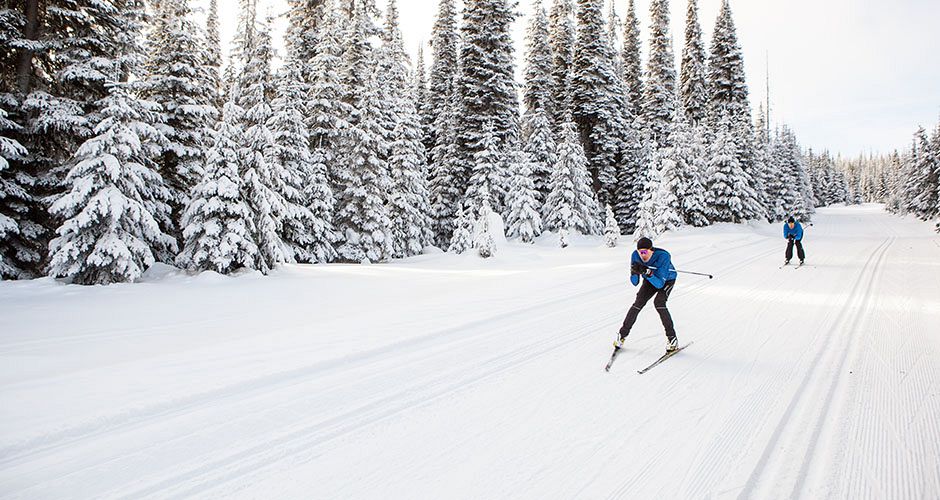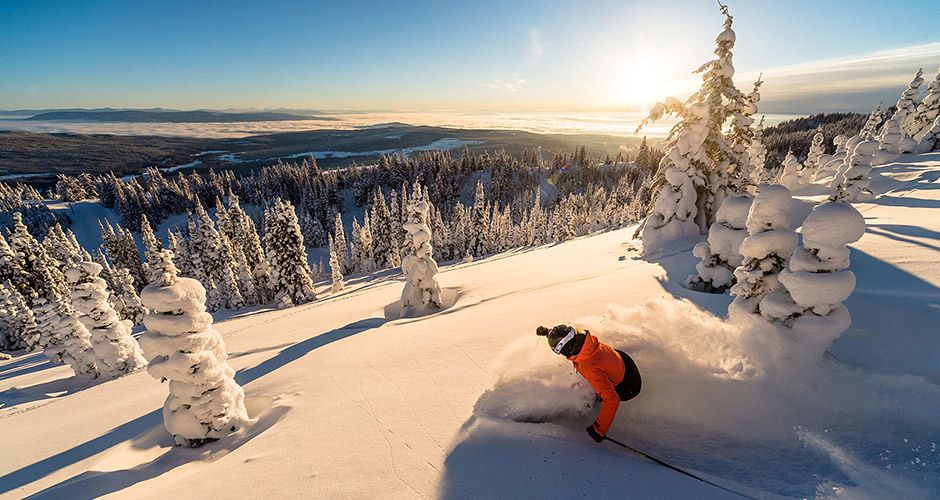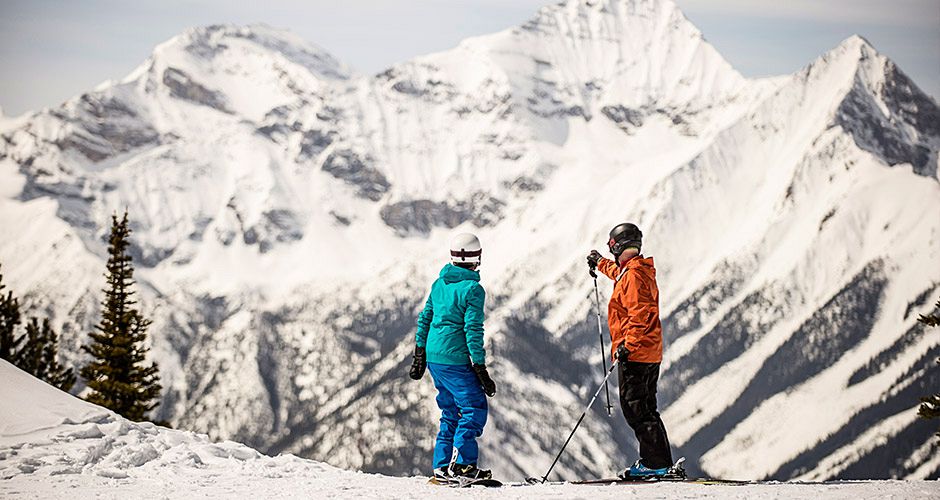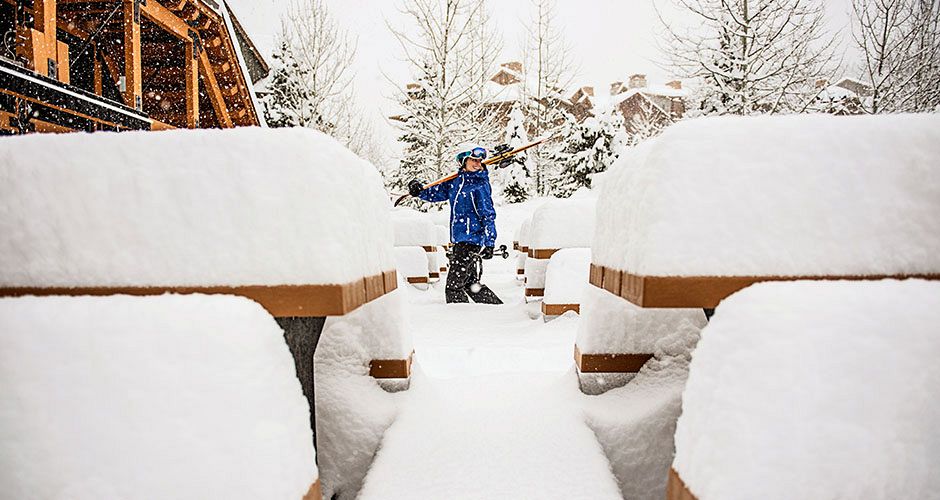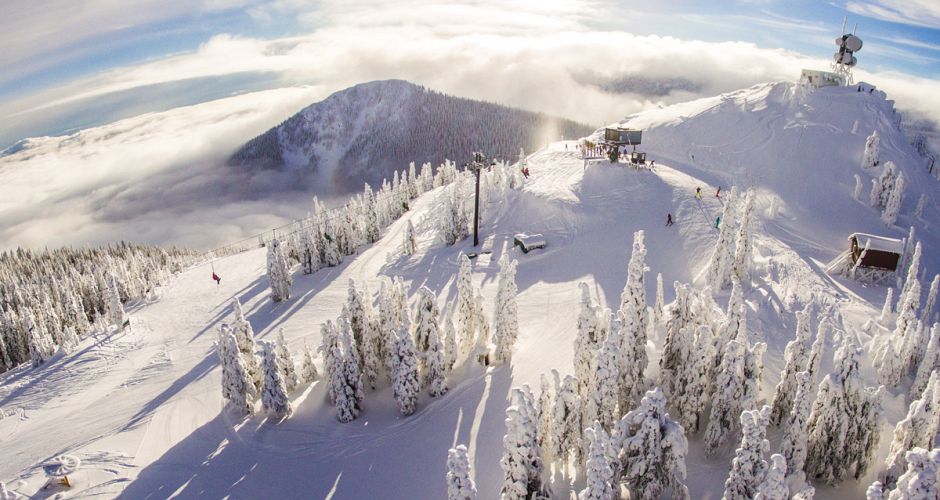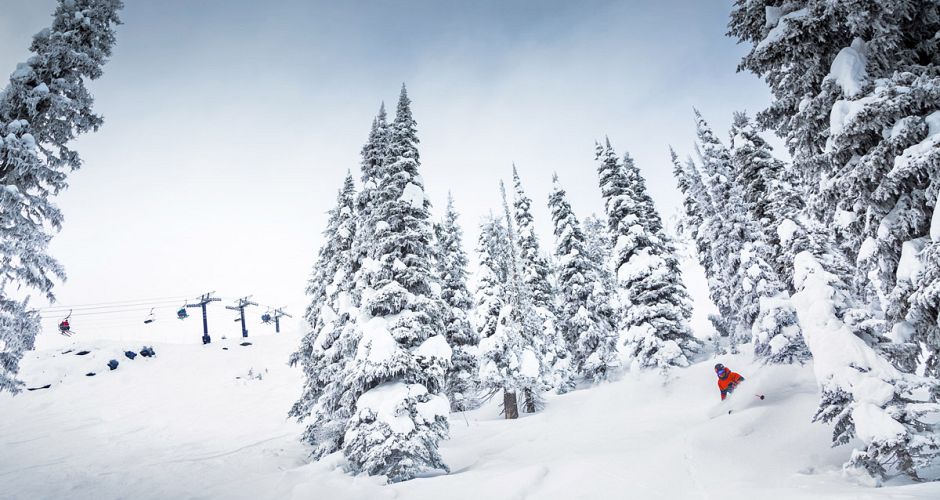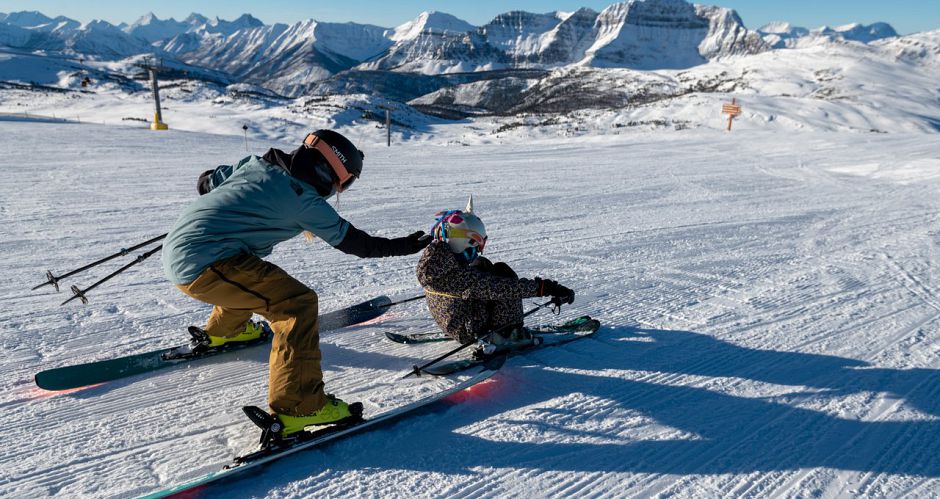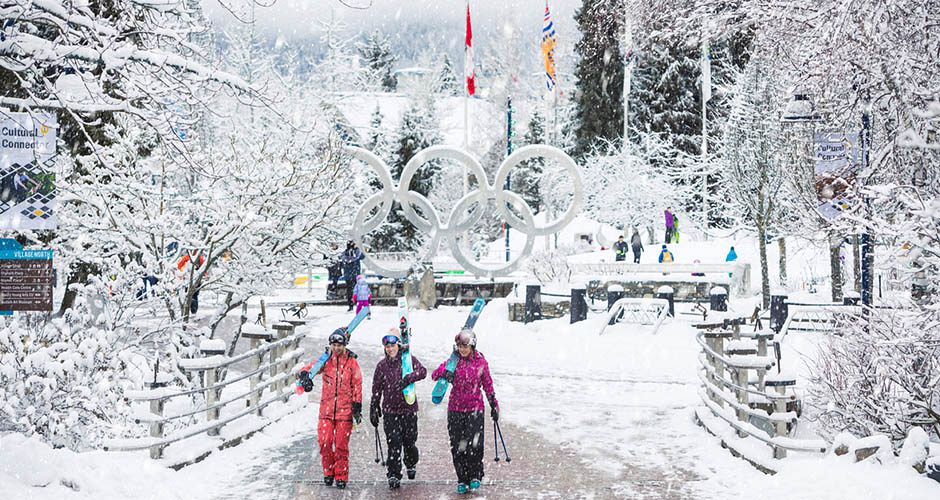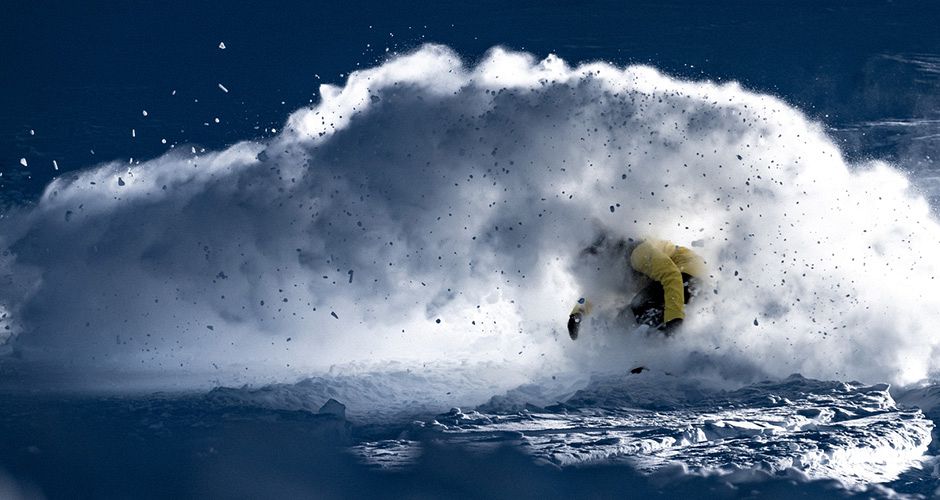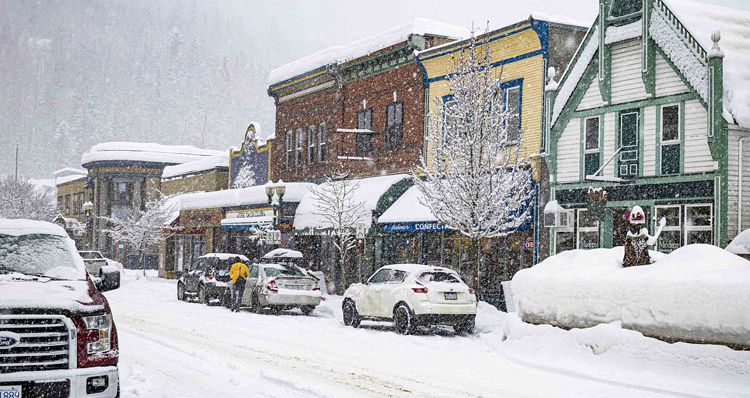 INTERESTING FACT NO.20
Chionophobia is a fear of snow.

INTERESTING FACT NO.4
80% of all alcohol consumed in Canada is beer.

INTERESTING FACT NO.11
The largest one-day snowfall in Western Canada was 145.4cm /57 inches in Tahtsa Lake, BC, February 1999.
Overview
Canada has always been at the top of the dream list for many skiers and snowboarders from all across the world. Home to ski resorts of all shapes and sizes, world-class facilities, dramatic scenery, challenging terrain, heli-skiing adventures, culture, sightseeing, and incredibly light and dry powder snow, Canada has everything you're looking for in a ski holiday.
Spread across a vast number of mountain ranges, valleys, and glaciers, there is a resort to suit the needs and budget of every skier and snowboarder; from families and couples, to adventurers and romantics. The bulk of the resorts are clustered in British Columbia (aka. BC). The most well-known is Whistler Blackcomb, located just a few hours from Vancouver on the West Coast, however, beyond this, there's some incredible skiing at a number of other resorts including Sun Peaks, Revelstoke, Silver Star, Big White, Kicking Horse, Fernie, Panorama, Red Mountain, and Whitewater. In Alberta, the picturesque town of Banff boasts two world-class resorts in Sunshine Village and Lake Louise as well as the family friendly Norquay – the scenery here's on steroids with glaciers, steep mountains, valleys and lakes as far as the eye can see.
The ski resorts in Canada can get up to 15 metres of snowfall per year. And with many in operation from the end of November through to mid-April there's plenty of opportunities to experience the famous BC or Alberta powder. Conditions in each region varies due to its location, so depending on your time of travel and choice of resort, you could be in for some memorable powder turns.
Hire a car and explore the famous 'Powder Highway' for the ultimate Canadian roadtrip, or take the family and enjoy the best resort facilities each resort has to offer. With convenient access to each resort via transfers from a number of international and domestic airports (and inter-resort), it's incredibly easy and drama-free to get to your chosen ski holiday destination.
Scout loves skiing in Canada because it has everything we look for in a ski holiday, and caters to all types of travellers. Firstly, there are many incredible destinations to choose from, and terrain for all ability levels. Secondly, most resorts are extremely efficient and have world-class facilities for lessons, rentals, accommodation, and all the extras. Thirdly, you can choose your resort experience – whether it's a world-class ski resort with all the trimmings or a traditional Canadian mountain village where you can rub shoulders with the locals. Finally, the scenery – the incredible mountain views, towering snow capped peaks, and forested valleys are worth the trip alone to Canada!
Scout Picks
Best Resorts for Families: Big White, Panorama, Whistler Blackcomb, Norquay, Silver Star
Best Powder: Whitewater, Red Mountain, Revelstoke
Best Places for Back & Sidecountry Skiing: Whistler Blackcomb, Revelstoke, Whitewater
Best In-Resort Tree Skiing: Big White, Whitewater, Red Mountain
Best Terrain Parks: Whistler Blackcomb, Big White
Best Resorts for an Authentic Canadian Experience: Fernie, Whitewater, Red Mountain, Marmot
Resorts with Fewer Crowds: Kicking Horse, Fernie, Red Mountain, Panorama, Marmot
Best Value for Money: Panorama, Revelstoke, Marmot, Whitewater
Best Restaurants & Nightlife: Whistler Blackcomb, Banff, Nelson (Whitewater)
What to Expect on the Slopes
The skiing and snowboarding experience in Canada is definitely memorable. The best thing about the resorts in Canada is their ability to cater to every ability level and style. At many of the resorts you'll find plenty of runs for beginner and intermediates (think wide, perfectly groomed runs for cruising around), as well as plenty of black/double black runs to challenge even the most advanced skier. Many of the resorts have designated beginner runs for those participating in lessons so you're away from the crowds and in the best environment to learn.
Canada is known for its steep terrain, couloirs, and cliffs, with many resorts offering opportunities for more advanced skiers to explore off-piste, yet remain inside the resort boundaries. Backcountry is also a major drawcard for many resorts, and most offer affordable guiding services that include the required safety equipment (highly recommended for all skiers heading into the backcountry). For terrain park lovers, Canada is home to some of the largest, most advanced, purpose-built terrain parks in the world.
The chairlift infrastructure varies at each resort, however most have well developed on-snow facilities, with a wide variety of lift operations including gondolas and high-speed quads. Experience the incredible Peak-2-Peak gondola between Whistler and Blackcomb mountains; definitely a jaw-dropping engineering feat. Equally as awesome, but slightly more enchanting is the old Summit double chair at Whitewater ski resort, where there is never a lift line (even on a powder day) and the friendly locals will be more than happy to show you a few lines. Some resorts, such as Panorama and Red Mountain also have snow cats on which you can purchase individual rides to take you up a ridge line.
During peak periods or powder days, lift lines are expected at many of the larger ski resorts, especially Whistler. Especially over the school holiday periods in December and January, visitor numbers are at their peak. Avoid the crowds by travelling off-season, or heading to a lesser-known resort and explore somewhere new.
Resort Culture
Each ski resort in Canada offers a different experience for skiers. There are the resorts that are well-developed, with world-class facilities that cater especially to ski holiday makers. The most notable being Whistler Blackcomb and Big White, both purpose-built resorts with all the bells and whistles. If you're after a happening après scene, Whistler Blackcomb is the ultimate in after-ski entertainment, with countless numbers of bars and local restaurants to explore each evening.
There are some resorts that offer a good mix of local culture and heritage alongside great skiing. These, such as Fernie, Revelstoke, Panorama, Whitewater, and Red Mountain, and those near Banff (Lake Louise, Norquay, Sunshine) have historic mountain towns close-by for skiers to enjoy the local produce, shopping, and non-skiing activities during their stay. Some resorts in Canada are purely for day visitors, including Whitewater and Marmot, and those closest to Banff, so the majority of their services and apres activities are located in the nearest town.
Services at the resorts are well catered to families, with a decent selection of shops where you can buy and rent ski gear, as well as ski schools with internationally certified instructors. Childcare is also easily provided at the majority of ski resorts.
What it costs to ski in Canada
Skiing can be relatively affordable if you pick the right resort and right time to go. There is accommodation to suit every budget at most of the ski resorts, and even ski-in/ski-out options that won't break the bank.
The price of lift tickets varies considerably between resorts. For a 1-day lift ticket, prices range from $80 – $160 at the ticket office, with multi-day discounts available. However, taking advantage of the Early Bird offers and purchasing your lift tickets as part of a Canada ski package through Scout reduces the price considerably. Whne purchasing via Scout you can also take advantage of great deals for families, with many 'Kids Ski Free' and 'Free Kids Rentals' offers throughout the season, and universal 'Kids Under 6 Ski Free'.
Eating out and après can be relatively cheap or a bit pricey, depending on the resort. Happy Hour is always a good idea. Generally, on-mountain restaurants and bars are more expensive than those in the nearby towns. Having self-contained accommodation and the ability to prepare your own meals is a great cost-saver.
To get the best deals, travel in non-holiday and non-peak periods, and book early, taking advantage of the best Early Bird Deals each season (up to 50% off accommodation, lift tickets, and transfers!).
Contact Scout to help find the best deals as part of a Canada Ski Package.
Getting There & Around
Vancouver has hundreds of direct international flights, and is the major hub for resorts in BC. Depending on the resort of choice, an additional domestic flight is often required (such as to Calgary for the Banff resorts, or Kelowna for Big White, Silverstar and Revelstoke) and reasonably priced.
Scheduled airport transfers are generally supplied by the ski resorts, and are usually comfortable and efficient. The longer transfers can seem daunting, however, the views of the Canadian mountain ranges and valleys are incredible. Some inter-resort transfers are available between certain resorts, if you were keen for a day trip or multi-resort ski holiday. Greyhound Bus service is also another option for travellers who were wanting to explore a little further afield.
If you want to have some freedom to do a bit of travelling around, renting a car is very easy in Canada. It's a great way to visit those resorts a little further off the beaten track, and tick off the ultimate Canadian Roadtrip off your bucket list. Many companies allow you to pick-up from one location and drop-off at another, so you can visit multiple ski resorts along the way. Snow tyres, GPS, and roof racks are usually included, and experience with driving in snow is highly recommended, as is upgrading to a 4WD.
Weather & When to Go
Skiing in Canada can be incredibly cold, especially in December and January. Temperatures in some of the more remote resorts (particularly those in Alberta) can drop to well below zero degrees during the day. Layering is important when skiing in Canada.
Some of the more popular resorts like Whistler, Big White and Silver Star can be crowded with Australian families over December and January. Canadians also flock to the resorts over Christmas and New Year so Expect long lift lines and higher accommodation prices over these premium dates. Many lodging options are booked out more than 6 months in advance.
February is peak season for Canada when the snow is generally at its prime, however, travelling at the beginning of December and in March can still offer great snow conditions (and some decent snowfall), and lifts and accommodation prices are much less.
Recommended Stopover - Vancouver
Vancouver is just two hours from Whistler and a short flight to many of the ski resorts further inland. Offering a fantastic range of activities for families and plenty of opportunities for sightseeing, it's a great city to stopover for a few nights before hitting the ski resorts (and a way to help reduce the impacts of jetlag). Scout is happy to help with accommodation in Vancouver as part of your Canadian Ski Package. Our top activities include:
A stroll through Stanley Park
A visit to Capilano Suspension Bridge
The vibrant markets on Granville Island
Vancouver Aquarium
An ice-hockey game at Rogers Arena
Dine at downtown Vancouver's top restaurants
Ice-skating at Robson Square
reviews
Canada Ski Resorts
Search Hotels and Deals