Push your boundaries with ski camps
Dec 10, 2020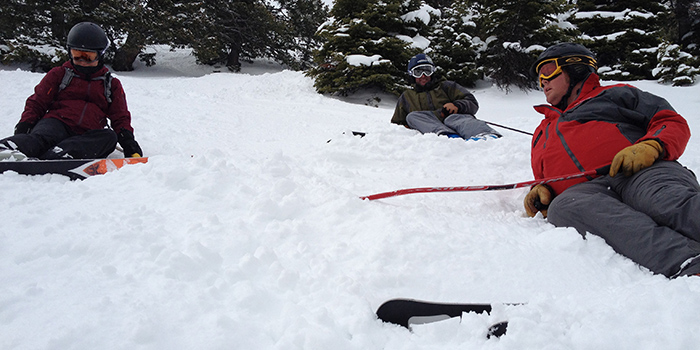 In skiing, the urge to improve is constant. All levels yearn to become better skiers or boarders.
The truest way to advance is to hit the slopes more – the more miles you rack up, the stronger you become. But to fast track your progress, it's a smart move to take a lesson or two from an expert.
Even better, enroll in an intensive multi-day improvement course to really ramp up your skills and boost your confidence so you can conquer tougher terrain.
Scout swears by ski improvement camps. Here's our review of two improvement courses we've tried first-hand.
Steep & Deep, Jackson Hole, Wyoming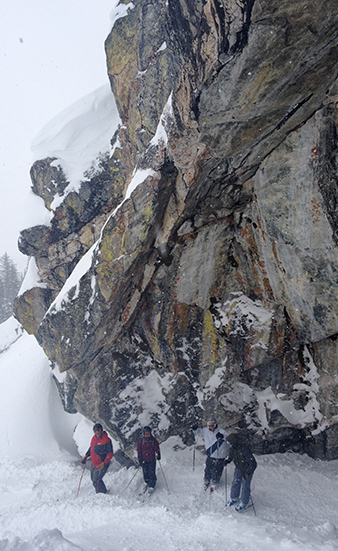 Jackson Hole ski resort is renowned for gnarly terrain. Fortunately, it also has one of the highest average annual snowfalls in North America. So it's not surprising its improvement camp is called Steep & Deep.
The camp takes place over four continuous days and is run by the resort's ski school. On the first day there's a ski-off to match skiers of similar abilities. With a ratio of no more than five skiers per instructor, you'll get all the attention you need and the instructors are a select group of Jackson Hole's finest.
One great benefit is the ability to make fresh tracks before the horde ascends – Steep & Deepers take the tram to the top and wait at Corbet's Cabin until the mountain is declared open by ski patrol. The rest of the public must wait at the bottom. The result is usually a couple of laps of untouched powder on Sublette or Thunder chairs.
Another great feature is a half-day in Jackson Hole's backcountry with a guide (as well as your instructor). For those unused to going out back, it's a great introduction, complete with avalanche equipment and safety briefing.
These camps are for the more advanced skier and it's a good idea to be fit. Some days you'll be skiing hard from 9am right until 4pm with an hour for lunch. The camp continues after dark with apres ski events, tech talks and an awards dinner with prize giveaways.
Three things are guaranteed with Steep & Deep ski camp; you'll improve, you'll have fun, and you'll have never slept better in your life.
YES Improvement, Whistler Blackcomb, Canada
YES Tours was the brainchild of Aussie P.J. O'Heany, who created the concept in Whistler Blackcomb more than 26 years ago. It was one of the first improvement courses around and it's certified more than 3000 students through instructor training as well as having more than 5000 skiers participate in weekly programs.
Although it's independent from the mountain resort, YES uses a select bunch of instructors from the Whistler Blackcomb ski school. They're patient and invested in making you a better skier over the course of the program. They're also a ton of fun – many of them work exclusively on the YES program year after year.
Skiers and boarders can select a from a variety of package options – from a one-week improvement course right through to an 11-week ski instructor program where you'll come out as a fully certified Level 2 instructor.
A one-week program includes four days of instruction run over five days. Accommodation comes with the package and skiers can choose from a variety of options including 3-star twin rooms in Whistler Creekside through to a single share condo in a boutique hotel.
YES prides itself on personal attention. Everything is taken care of before, during and after your stay since they act more like hosts of your vacation rather than the course being an add-on. YES runs the programs continuously throughout the winter, meaning you can combine weeks together. If you're looking to go further afield, YES also runs tours in Niseko (Japan), Wanaka (New Zealand), Europe and South America.
Oh, and if you're wondering what YES stands for, it's Your Enjoyment of Skiing, something P.J. sought to improve with his first customers and the name stuck.