So often when you're in a new place, the thing you need most is the hardest to find. So as a thank you for anyone booking with Scout we'll send you a handy pocket-sized Field Guide for your all the major resorts (or send you a list for smaller resorts).
These 32-page Field Guides are Scout's tips on the resort including relevant addresses, phone numbers and websites. We've done all the research so you don't have to! Your Scout Field Guide covers topics such as:
Resort Overview
Getting There & Getting Around
Scout's own hand-drawn maps
Mountain Facts
Where to get the best snow reports
Ski Rentals
Ski Lessons & Tickets (including insider tips on how to get the best deal)
Restaurants & Bars
Spas & Shopping
Groceries & Supplies
Extra Activies
Medical needs and Emergency numbers
Babysitters & Childcare
Packing List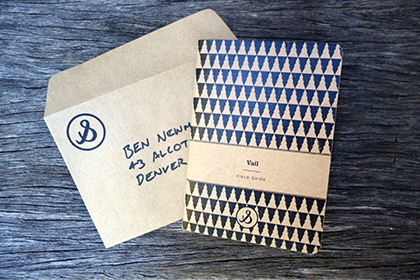 Your Field Guide will be mailed to you prior to departure so you can plan your vacation ahead of time. If your booking is within two weeks we will email you a PDF so you don't miss out on receiving it.
Just like the hotels we include, we are not paid or given paybacks by any of the businesses we include – in fact many won't even know they're in it! It's an independent selection of things we like and want to share.
If you have any questions or feedback regarding the Field Guide please email us at: fieldguides@scoutski.com