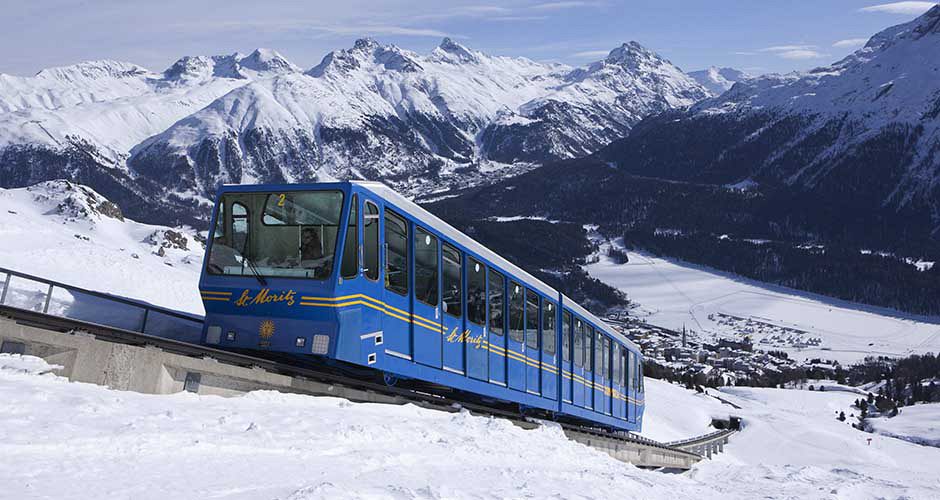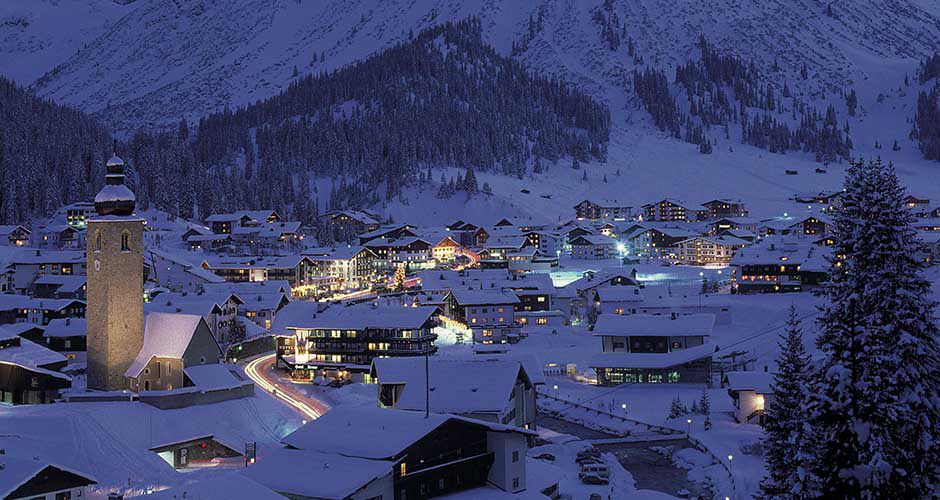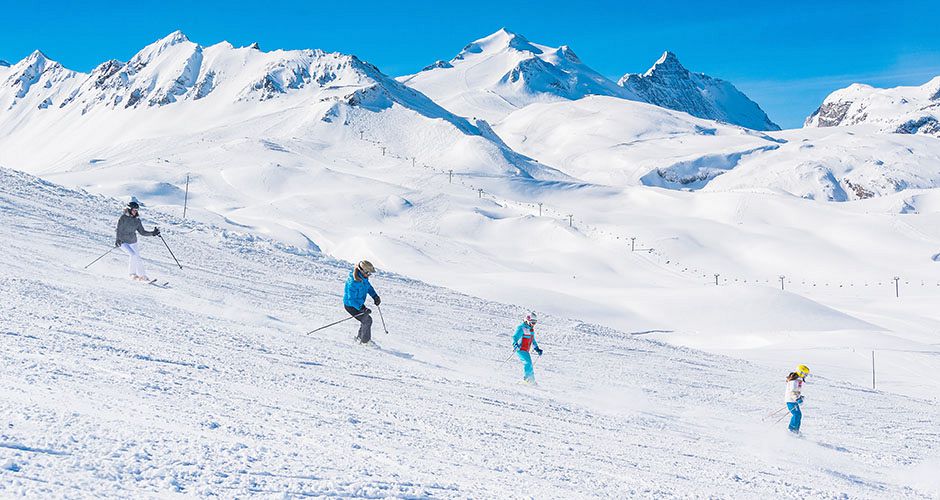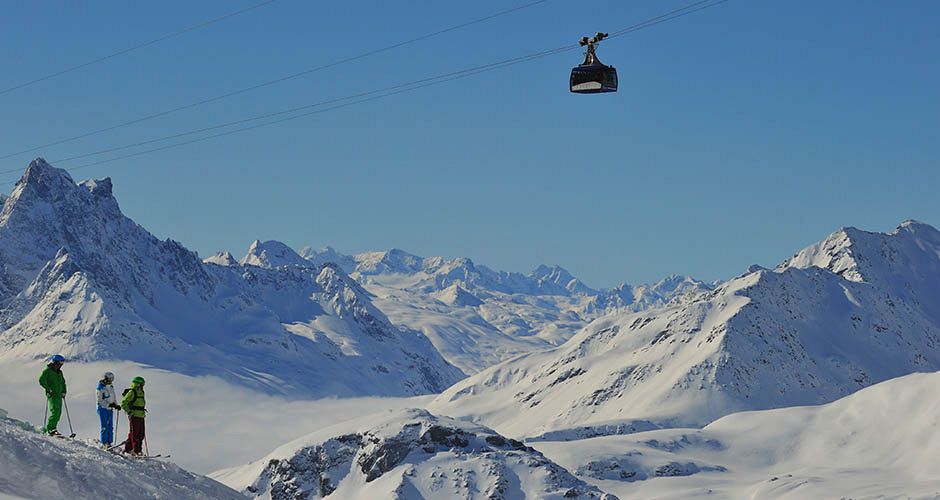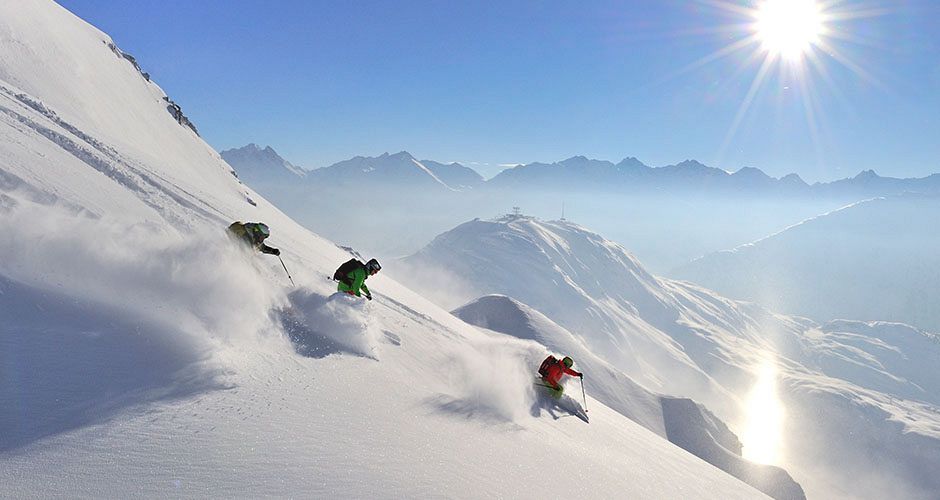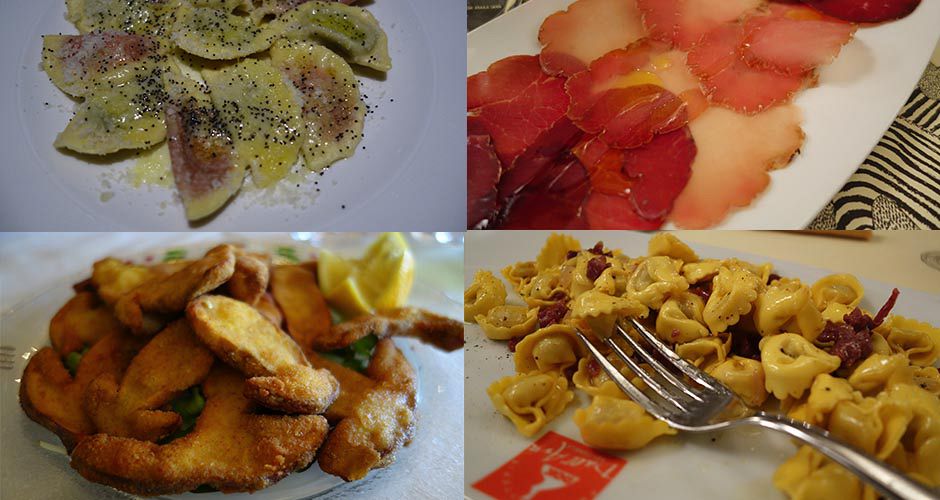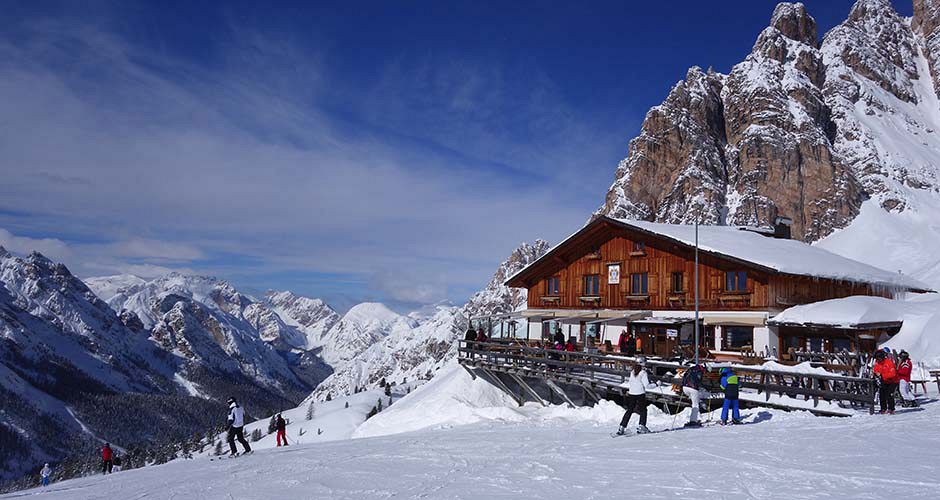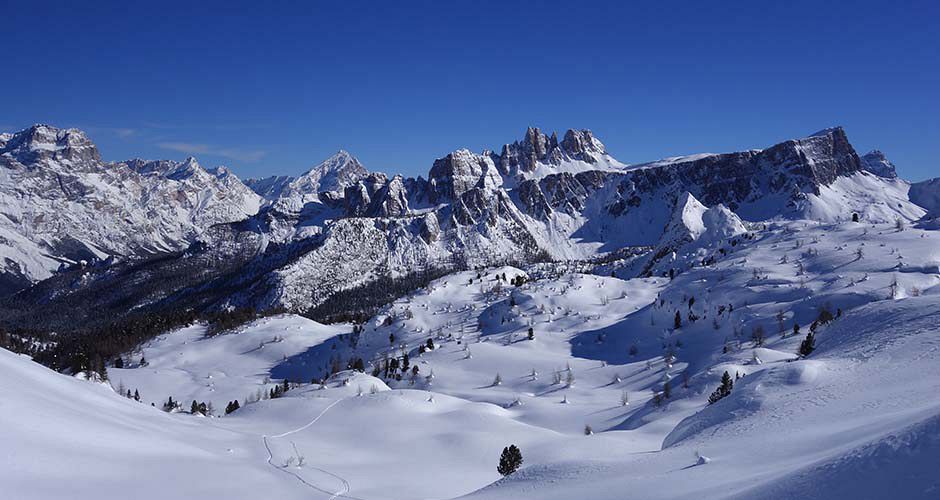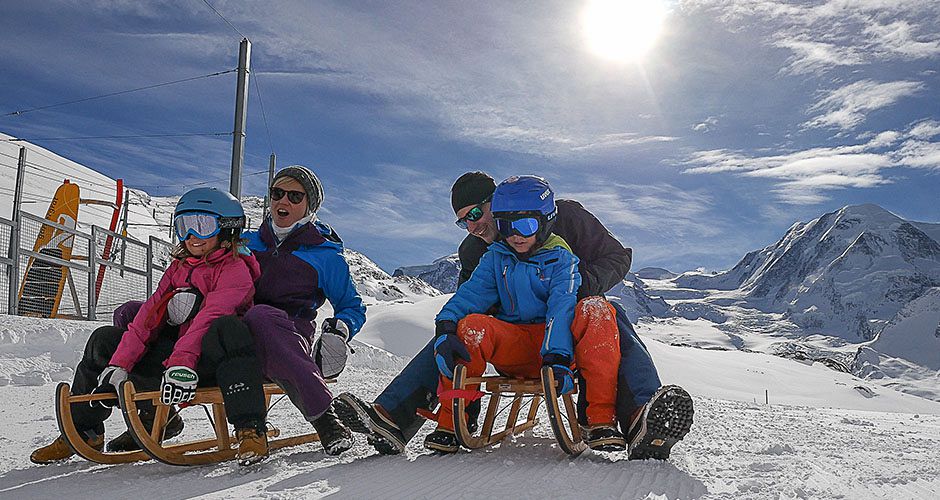 ITALY INTERESTING FACT NO. 3
Tourism provides nearly 63% of Italy's national income.
FRANCE INTERESTING FACT NO. 9
The French have won 15 gold medals in Alpine Skiing at the Winter Olympics.

Austria Interesting Fact no. 1
At 22km Lech's "The White Ring" is the longest ski race in the world
There is so much to love about a ski vacation in Europe. Whether it's the wide open, endless boulevards of groomed ski pistes, the jaw-dropping spectacular scenery, the access to steep, challenging terrain, the incredible food, the vibrant apres ski scene... the list goes on and on and on. If you've never skied Europe before, go.
Skiing in Europe
Scout often says that style of skiing in Europe is different to North America (and Japan). And by style we don't mean parallel turns or one-piece ski suits. The style of a typical ski day in a European resort is not about being first on the lifts, thrashing the slopes for six hours and going home to cook dinner in a condo. Instead, the ski day starts with a leisurely breakfast, slipping on skis to make the journey to lunch followed by a few runs on your way back to the village. Lunch (usually a couple of courses accompanied by a nice bottle of wine) is the key focus of the day and where you ski revolves around where you're lunching. At the end of the day, after a couple of hours in the hotel's wellness centre (typically consisting of a hot tubs, ice cold plunge pools, several saunas and steam rooms and a relaxation area) it will be off to a five course dinner, usually in the hotel.
The ski resorts themselves are different too. A vast majority of the resort areas are situated above the tree line. Only the pistes are marked and avalanche controlled so navigating your way through the off-piste (even within the resort boundaries) can be challenging and dangerous. We highly recommend using a guide at least for a day or two to find your way around the resort and to discover the best runs for your standard. If skiing off-piste it's also advisable to wear an avalanche air bag and carry the necessary safety equipment (beacon, shovel, probe). There's also some excellent ski touring in areas around the resorts.
European Ski Accommodation
The village and accommodation you choose makes up so much a part of a European ski trip. Many hotels (particularly in Austria and sometimes in Switzerland) require a seven night stay from Saturday to Saturday and often half-board (breakfast and dinner included) is compulsory. That's not always a bad thing as the food is usually amazing in the hotel restaurants and it's lunch time that gives you the opportunity to explore other cuisine. Most European hotels have some sort of wellness area consisting of at least various steam rooms, saunas and a hot tub. These wellness centers range from huge and extravagant to simple but functional, depending on the quality of your hotel. In some Austrian and Swiss hotels it's the done thing to go naked, even though it's mixed sex, though usually they don't completely ban swim suits if you must wear one. Often children aren't allowed into wellness centers.
Accommodation in European ski resorts ranges from small, charming hotels to large city style hotels, through to some of the most luxurious five star hotels we've seen (with an equally 5 star price tag). Most people choose to stay in a hotel when skiing in Europe. When the restaurants are so good and different to what you get at home, it seems a waste to go all that way and cook for yourself. That said, most resorts have some self-contained accommodation on offer if that's what you need. A unique European ski experience is definitely to rent out an entire chalet which is particularly popular and easy to do in the French Alps. These can either be self-catered or fully catered with live-in staff. Scout can help with all styles of accommodation, depending on your needs and budget.
A ski trip to Europe doesn't have to break the bank if you pick your resort carefully. Lodging and food in Switzerland (which still uses its own currency - the Swiss Franc) does tend to be a bit more expensive - particularly in Verbier and Zermatt. However, lodging in France and Austria can be a similar price for the same standard in the US, sometimes less. If you're on a tight budget, Italy offers great value.
European Food
One of our favourite parts of a ski trip to Europe is the food and wine. Generally speaking, you will eat delicious meals three times a day, and usually plenty of it - so make sure you ski hard to work up that appetite. From the French and Swiss cheeses (yay fondue), saucisson (dried sausages), croissants, delicious breads and wine to the Italian pastas, pizzas and general deliciousness you will hardly ever go wrong. Austrian food is different again - more hearty and filling dishes like spaetzle (dumplings), goulash (beef stew) and schnitzel. When thinking about our ski trips to Europe, so often the meals are just as memorable as the skiing.
Getting around
Most of the decent ski resorts in Europe are between 90 min- 3.5 hrs from the nearest major airport. By far the most popular method for getting to and from ski resorts is by train. There is something so quintessentially European about catching trains, and it gives plenty of time to take in the scenery on the way. Most major airports have large train stations directly underneath and sometimes you can get to resorts with just one change and within a few hours. Some resorts (like Zermatt and Chamonix) have train stations right in the heart of the town, while others may require a 30-40 min bus or taxi ride from the closest station. If you like the sound of trains, you can make it the center of your trip by taking the famous Glacier Express. This 7.5 hour, once daily train goes between Zermatt and St Mortiz (via Andermatt) along high alpine plains, through charming villages and over historic bridges as it winds its way through the mountains. It is a truly spectacular journey and wonderful way to explore different resorts. The alternatives to trains are scheduled or private shuttles direct from the airport to your resort.
Once you are in the resorts you will almost always be getting around on foot. Sometimes a shuttle bus might be needed for getting to and from the slopes with gear, but only in some resorts and for some hotels. Usually everything is very close.
Choosing your resort
When starting to plan a European ski trip, people naturally have a picture in their mind of the chocolate box snowy European village. Often we get asked which is the most charming ski resort with reliable snow, a big ski area, few crowds, convenient lodging and all close to a major airport. We're sorry to say that in all our scouting of resorts we still haven't found this nirvana. Of course there are resorts that may score highly on 2-3 of those attributes but fall down on others. You see, anything that is charming is generally an old farming village. Naturally, those weren't built up at the higher elevations. There are some, of course, but if they have a ski resort attached then it's usually just a few lifts. Nor were they designed with the ski resort in mind so it's hard (though not impossible) to find ski-in ski-out lodging in a charming village. And, if you want snow surety, you need to head high up into the mountains which usually means at least a 3 hour commute from a major airport. Use our Resort Finder to start figuring out which resorts take your fancy and let Scout know what your priorities are, and what you might be willing to compromise on.
There are literally thousands of ski resorts to choose from in Europe. Whether you're a family, first-timers, party goers or thrill seekers Scout can help you find and book the perfect destination and hotel.
reviews
Europe Ski Resorts
Search Hotels and Deals