The Great (Un)Season
May 8, 2015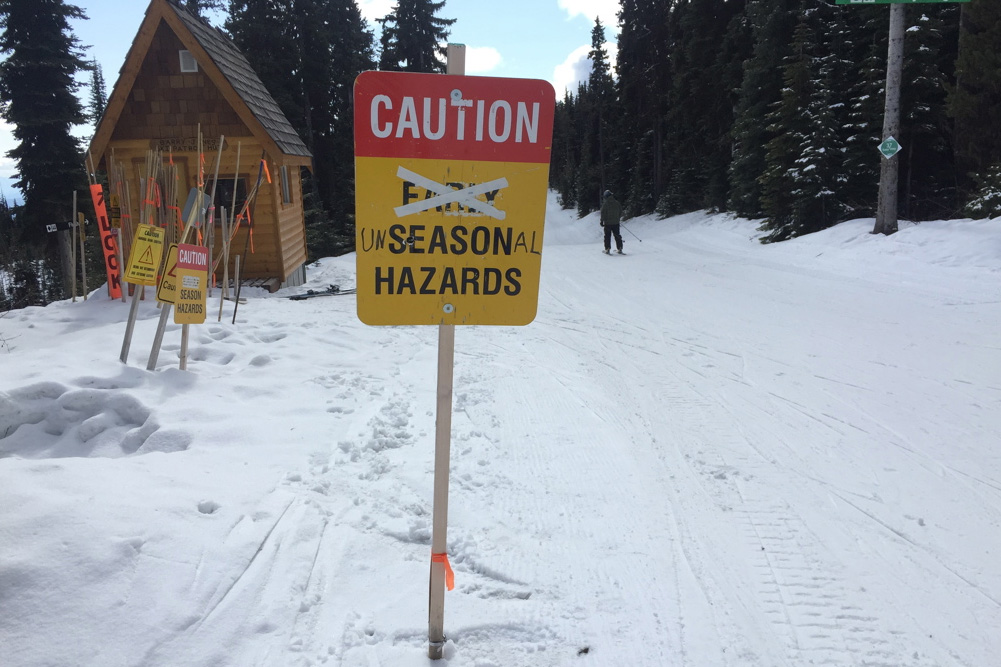 The 14/15 Northern Hemisphere Season is almost a distant memory and already Scout is busy preparing ski packages for next winter. One of the million dollar questions we are frequently asked is "will the snow be good there at that time?". Obviously it's an almost impossible one to answer because of the unpredictable nature of weather.

As you would know Scout always tells the truth so we feel OK telling you that, as far as snow conditions go, last season was far from normal. During our scouting in Colorado, California, British Columbia and Japan we skied spring conditions in February and knee deep powder in April. We felt the disappointment of skiers and riders and the pain of businesses associated with snow, almost everywhere. Last season, timing meant nothing.

Resorts in the American Rockies got off to a ripping start with a few big powder days in late November. In mid-December the snow gods shifted to Japan (right on schedule) where day after day snow falls were measured in feet rather than inches. Things were slow to start in Europe, but soon after Christmas the slopes there were covered in white.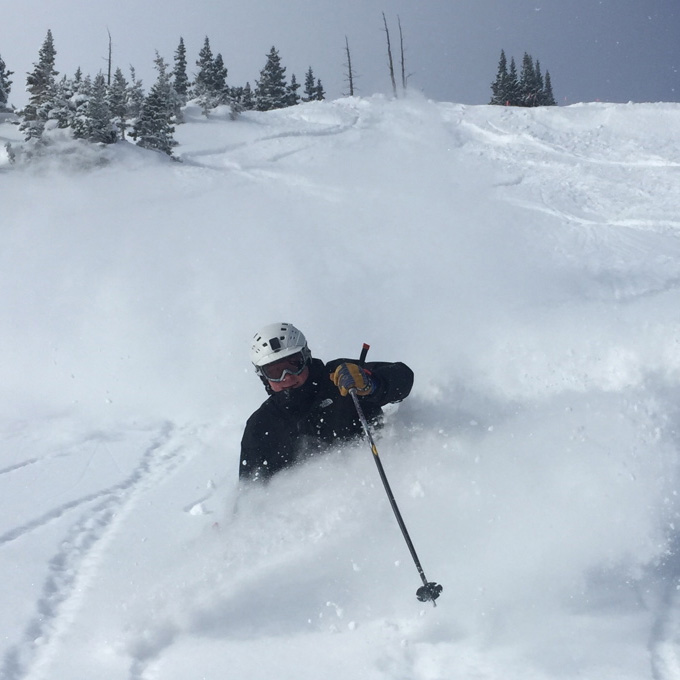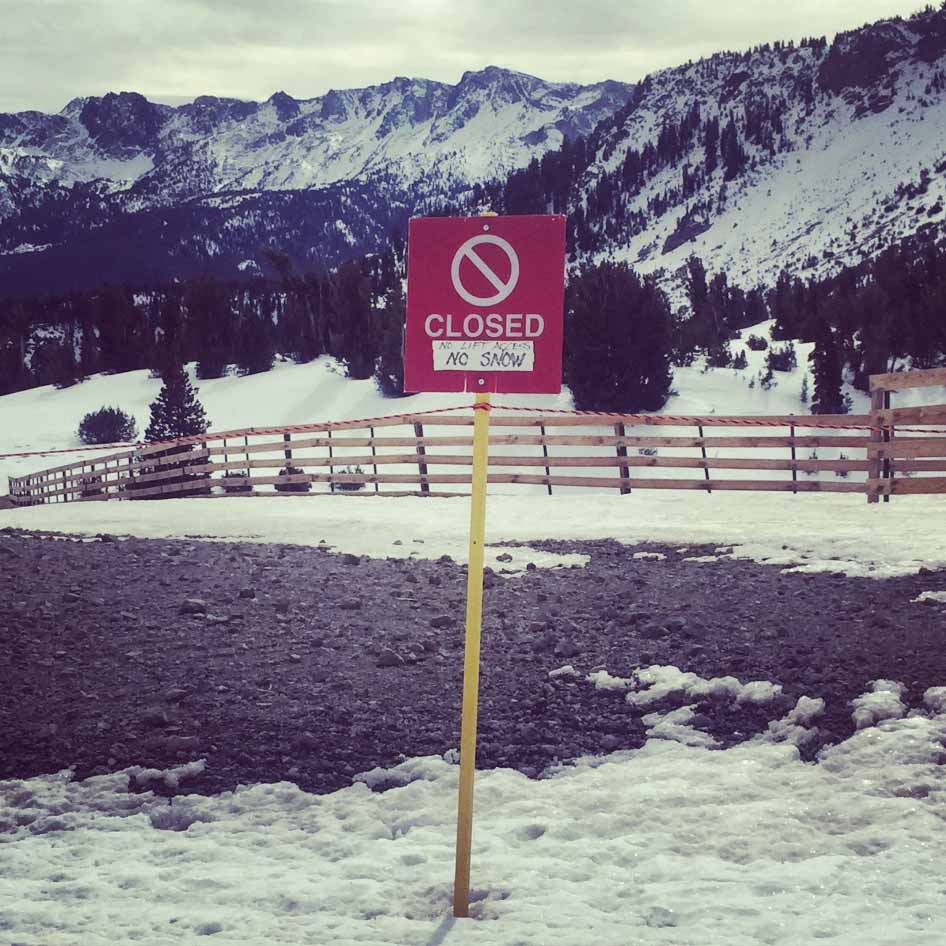 It was from then on that things went un-seasonal. In January it hardly snowed in the US - California was still waiting for its big snow to come. In late February it was raining at resorts in Japan (which never happens that early) but the snow did return in early March, including a dump of 1.5m (5ft) of dry Japow in two days at Hokkaido resorts. Meanwhile, one of the snowiest places in the world, Mt Baker in Washington, suspended operations on March 9 due to marginal conditions. They had been hammered with 13 inches of rain in two days in late January and the base never recovered. They did manage to re-open a few weeks later to finish off the season.

In early April California finally got some decent snow and in Whistler, after a fall of 20cms, locals there declared it was the best day of the season... on April 14! It's worth noting that the bottom third of the resort was grass (skiers had to download) and the Fairmont Golf Course was opening the following weekend - the earliest opening on record. Yet, thanks to Whistler's vast vertical the high alpine conditions have stayed so good that the resort has just postponed its closing date until June 7.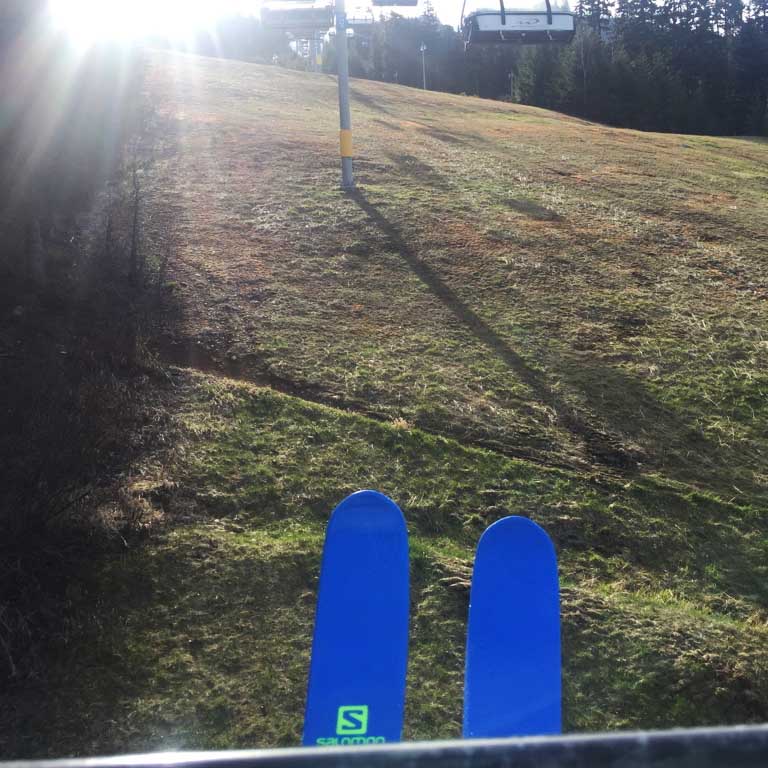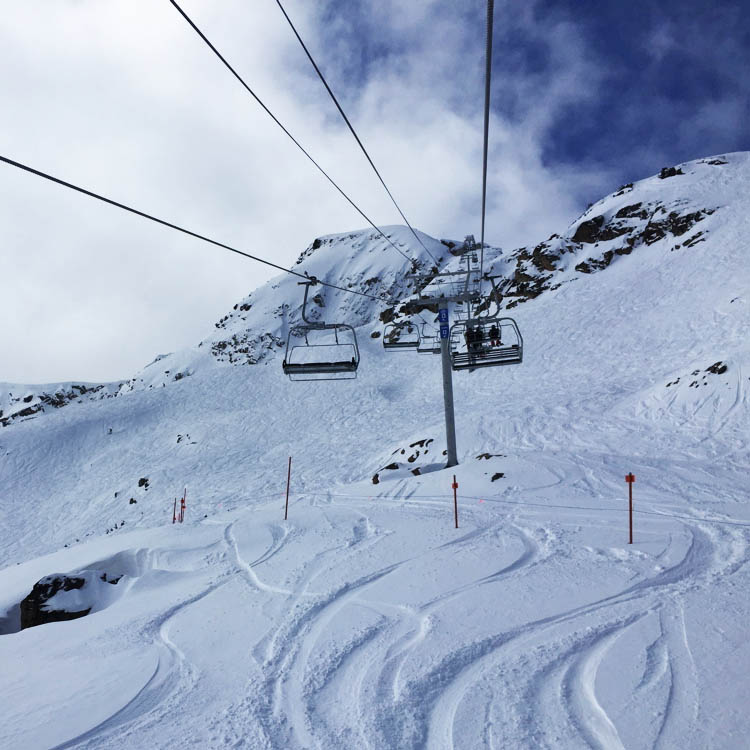 We took the top photo at Kimberley, BC, on the last day of their season (April 5). It was hard to believe that the previous day we skied shin-high powder at Whitewater resort, just three hours drive away. The fact Kimberley was still open with such minimal coverage was a testament to the dedication of the mountain operations team to preserve the snow. It was thanks to them that just moments after taking this photo we were flying down a steep, thigh-burning groomer having so much fun that we even had to let out a little "woo hoo!".

At the end of the day, just being out skiing is awesome and no matter what the snow conditions are there is almost always some fun to be found on (or at the least off) the mountain. And you may even get lucky and find yourself in the resort on the best day of the season. Because timing is everything.