Staying in a Japanese Hotel
Dec 14, 2020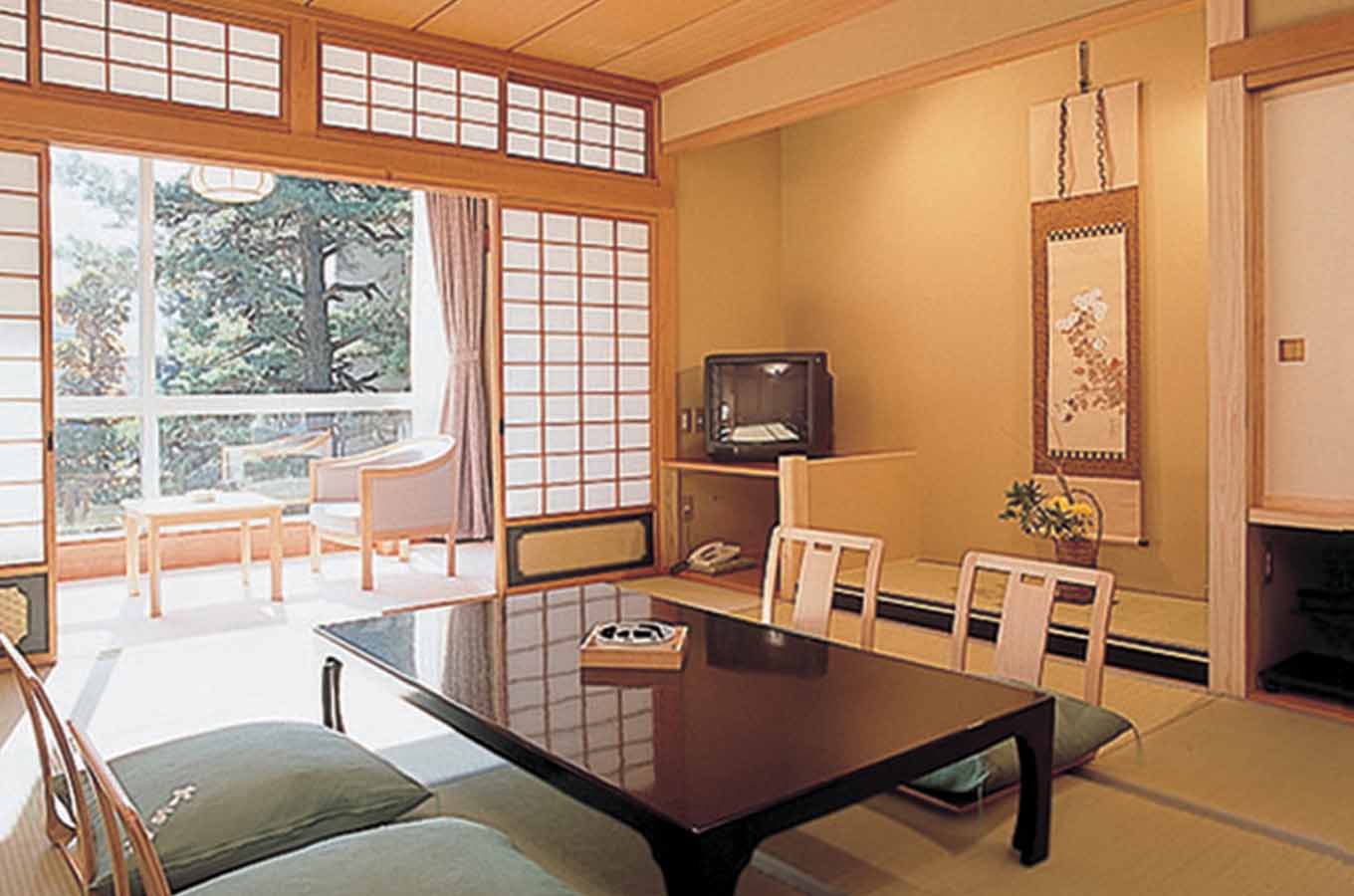 When you're travelling through Japan, it's a wonderful treat to stay in a hotel that offers a glimpse into Japanese culture. Not only can you expect friendly and efficient service, you will also get to experience something unique. However, even at the most luxurious of Japanese hotels (partiuclarly ryokans), the experience will require some element of being up for an adventure as there will be differences to the western hotels you are used to. In almost every instance, the Japanese will be trying their best to please you so, if you do encounter some challenges, "when in Rome" is a good attiude to adopt.
There are a variety of different hotel types in Japan – ranging from ryokans (traditional inns), to small Japanese hotels through to large chain hotels. Some are more Westernized than others – keep an eye on the price and the style of the hotel – these will serve as clues as to the standard they are.
Below are a few points to remember when staying in a Japanese hotel. (Note: Every hotel is a bit different and this is only a general guide – if in doubt, please check any concerns you might have with Scout before you make a booking).
Language: In some hotels you may find they have limited numbers of English speaking staff. Every hotel on Scout has been chosen because there should be at least one English speaking staff member. If you do encounter language barriers, be polite; they are very proud and will get embarrassed if they can't help you which might result in them avoiding even attempting to speak English. It is part of their culture to never say "no"- so if you aren't getting a straight "yes"to a question or request it most likely means "no".
General Upkeep: The Japanese are one of the neatest and cleanest cultures around. However they don't tend to upgrade things as often as westerners which can result in the sense of a hotel being run down or poorly maintained. In fact, they even have a word for this: "Mottainai" which conveys a sense of regret over waste and has been harnessed by environmentalists to encourage people to "reduce, reuse and recycle". Just because a TV is old or a carpet is worn doesn't mean it needs to be replaced. Expect to see some wear and tear at even the most high-end ryokans and by understanding it's a good thing for the environment (and keeping costs down) then it won't bother you.
Shoes & Slippers: The etiquette in most Japanese hotels is to remove your shoes at the front entrance, leave them in a rack, and then put on a pair of supplied slippers. Once you reach your room, slippers can be removed. Sometimes there can also be another pair of room slippers and even toilet slippers. Just don't go accidentally walking down to reception in the toilet slippers!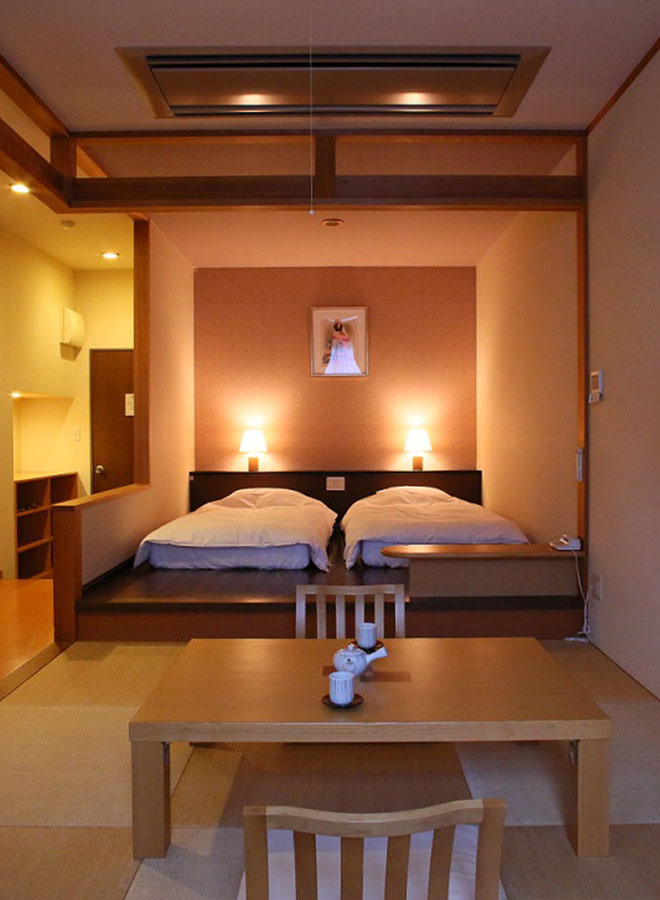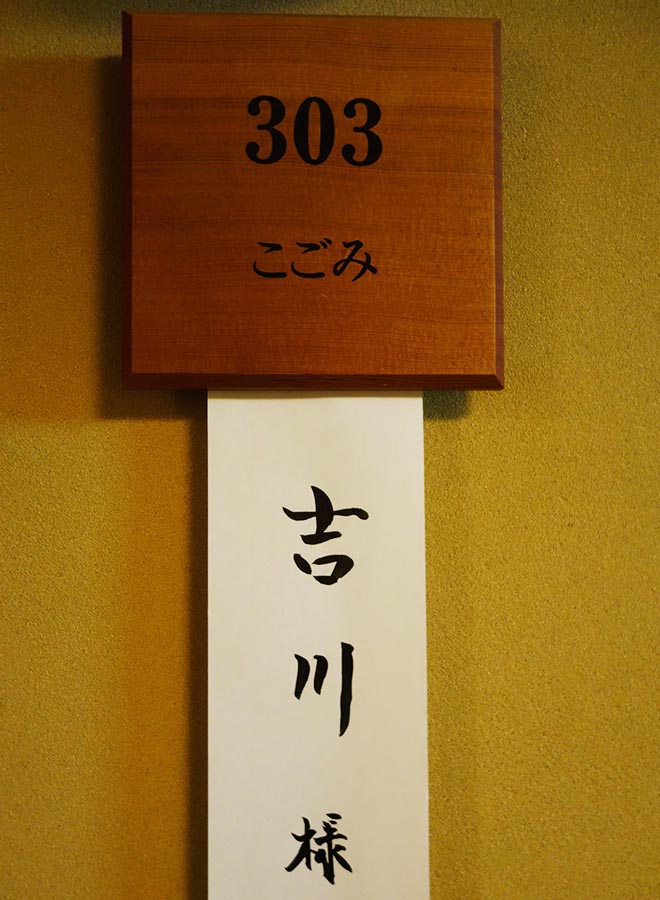 Room Size: Like so many things in Japan, rooms will be smaller than what you're used to. All the hotels listed on Scout have adequate room sizes, but some can still be on the smaller side.
Futon vs. Western Mattress: One of the main reasons Westerners (particularly men or older guests) shy away from traditional Japanese hotels is because they don't like the thought of sleeping on a futon on the floor. But once people get used to them, many report sleeping better than ever. If you do find that your futon is too hard, you may be able to ask reception to layer some extra futons together to make your bed a bit softer. But if you just can't hack the idea of sleeping on a futon, many Japanese hotels offer 'Western rooms' with regular mattresses. One thing to note is that you'll rarely find a double bed – only twins. Pillows are usually quite small and hard, some even have seeds or hay in them (which is meant tohelp you sleep). You may be able to request a softer pillow at some hotels.
Tatami Mats: Tatami mats line the floor beneath your futon. They're soft underfoot and they have a wonderful smell (reminiscent of straw) that apparently helps you sleep at night. In Japanese culture, the size of a room is often described by the number of tatami mats it can fit on the floor.
Furniture: Traditional Japanese rooms aren't really designed for lazing around. During the day the futon are packed away and usually replaced by a low table and cushions with or without chair backs. Larger rooms may have some armchairs but it's rare to see couches. There will probably be a small side table with a TV and kettle.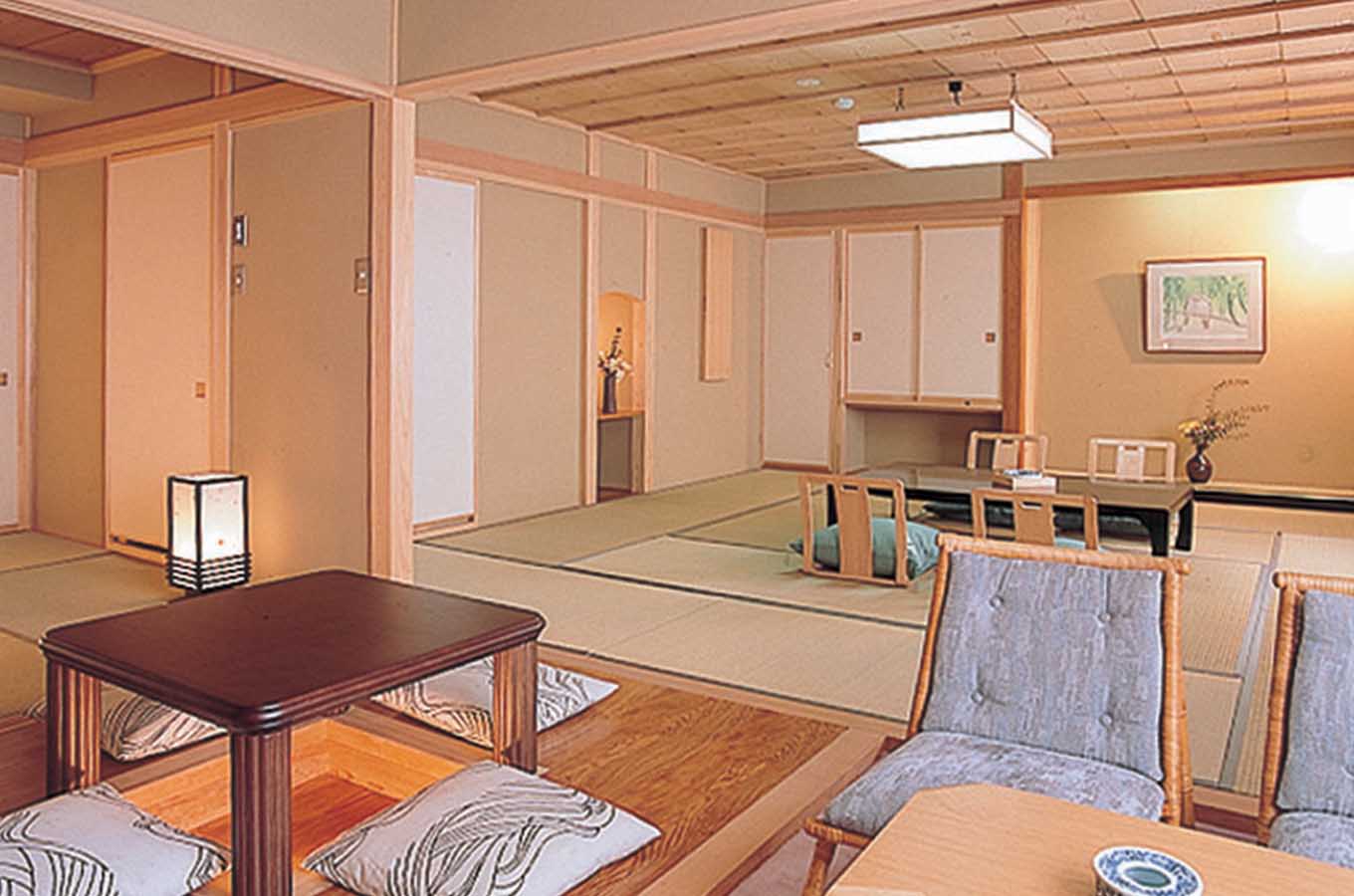 Storage: Don't expect huge closets. A lot of the closet space in Japanese rooms is used for storing futons during the day. You may just have to deal with having bags and gear spread all over your room.
Blinds: These consist mainly of rice paper slides that let in a lot of light. Bring an eyeshade if you like to sleep in!
Bathrooms: These are usually very small, rarely have baths and are most often capsule style. Many hotel rooms have bathrooms with toilets and sinks but no showers – the idea being that you bathe in the onsen. For more information on onsens please read our guide to onsen etiquette.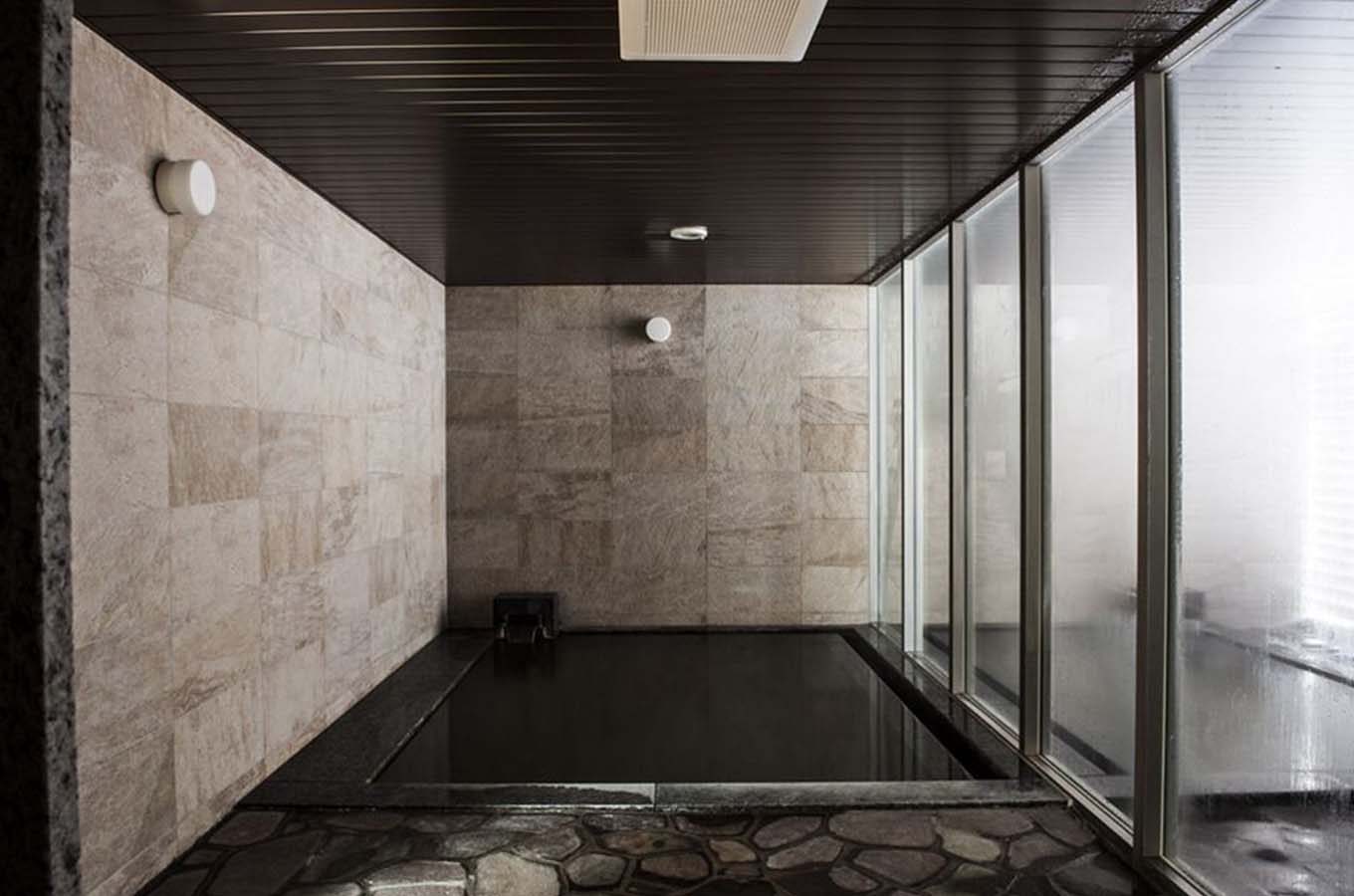 Onsen Kits: Most Japanese hotels, and even some Westernized hotels will provide you with an onsen kit containing a small towel (about the size of a flannel), comb and usually some toiletries (shampoo, conditioner and soap).
Yukatas: These cotton kimonos are provided by the hotel and can be used for walking to and from the onsen. You can also wear them in your own room, much like you would a bathrobe in any other hotel. Many Japanese will wear their Yukatas to meals and you should feel free to do so, though it's always a good idea to wear clothes (or the hotel pyjamas supplied) underneath to avoid any accidental exposure!
Television: Often there will be a TV in your room, but most traditional hotels don't have any English language channels. If you want to watch English TV, bring your own iPad with movies.
Meals: Breakfast is usually included in the price and consists of traditional Japanese fare (fish, soup, pickled vegetables, etc). Most ryokans in popular ski resorts will provide a few Western options. Dinner is sometimes included in the rate (usually specified), but if not it can often be booked as an add-on when visiting. It will be served either in your room or in the dining room. Often you get a choice of a few set meals though sometimes the menu (with lots of little dishes) isn't flexible and the time you dine is fixed (and generally quite early).