Snowmass is going wild
Jan 10, 2019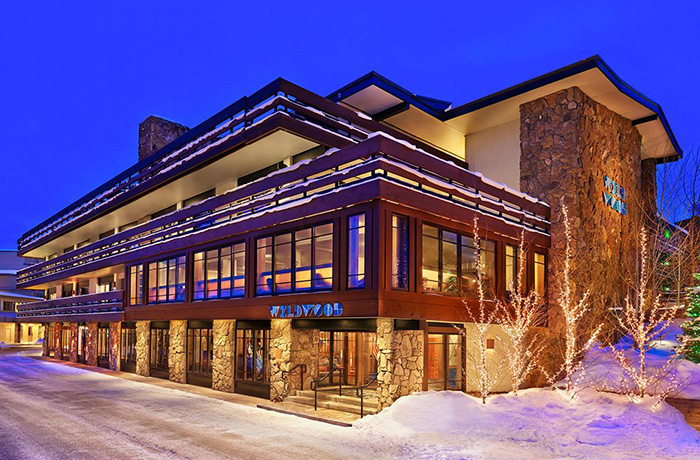 Snowmass is changing. The traditionally family-oriented area is being re-invigorated with new bars, restaurants and the renovation of older hotels and condo complexes. One of the more recent projects has been the complete overhaul of Wildwood Hotel. The 1960s hotel was run down and in desperate need of repair.
Starwood Hotels and Resorts bought the property and invested $US11 million over a year, and the result is hip, happening and youthful. This season will be its second.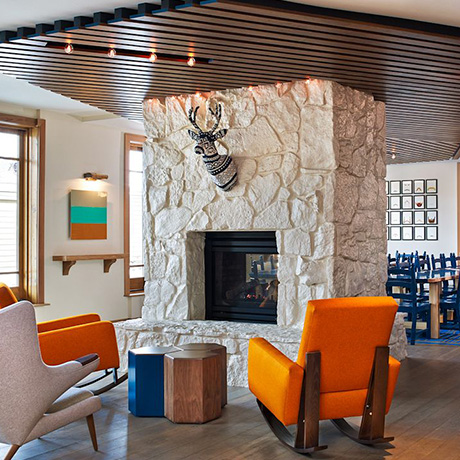 Bringing "party central" back
The design of the new hotel was the brainchild of New York-based design firm Reunion.
One of its principals, Eric Adolfsen, said they wanted to return the hotel to its 1960s "party central" glory days.
"Snowmass needed a breath of fresh air and a hotel experience that was exciting," Adolfsen told Scout in New York. "We wanted to make it feel like home away from home."
The Reunion team drew inspiration from their own vacations, as well as looking at ski lodges through the decades.
"We riffed off ski culture from the 60s through to the 90s," Adolfsen said. "We felt that artwork was an important part of making people feel comfortable – we even added photos of families in frames on the walls. We wanted it to be fun and a break from the way ski lodges have become."
Brightness and beers
This is evident as soon as you walk into the lobby – it's bright, colorful and quirky. Furniture in the communal areas was designed from scratch by the Reunion team.
"The space needed to be flexible as it's used for a lot of different purposes. We created modular furniture that's versatile and encourages people to move it around."
The creativity extends into the bar area where New Belgium Brewing's craft beers are on tap. The bar was an instant hit with locals and visitors last season.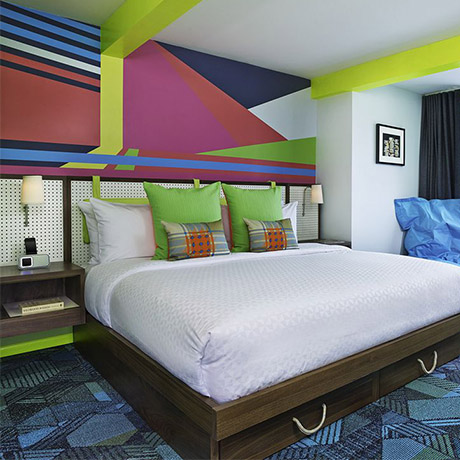 'Push the fun'
Guest rooms are equally as fun with retro furniture and unique artwork. Another Reunion partner, Laura Flam, said they commissioned artist Wayne White to create a piece for the rooms. The cheeky work shows a beautiful mountain scene with "Look out the window" scrawled in big letters.
"We wanted to push the fun and make it surprising," Flam said.
They're plaid you came
And finally, the team organized a collaboration with New York designer Steven Allan. He created a custom plaid for the staff uniforms and added a small store to the lobby of "items one may have forgotten". The result is fresh and it's​ an exciting change for Snowmass, where hipsters and hipster-wannabes now have a home.