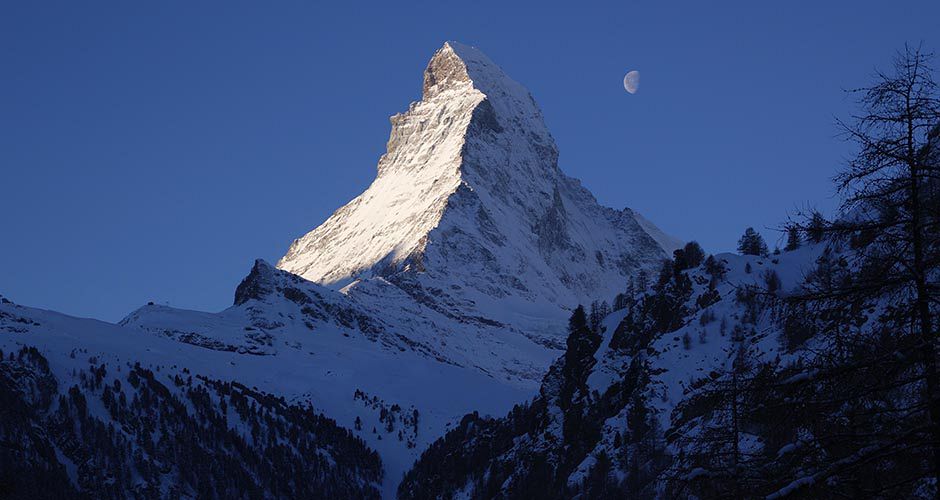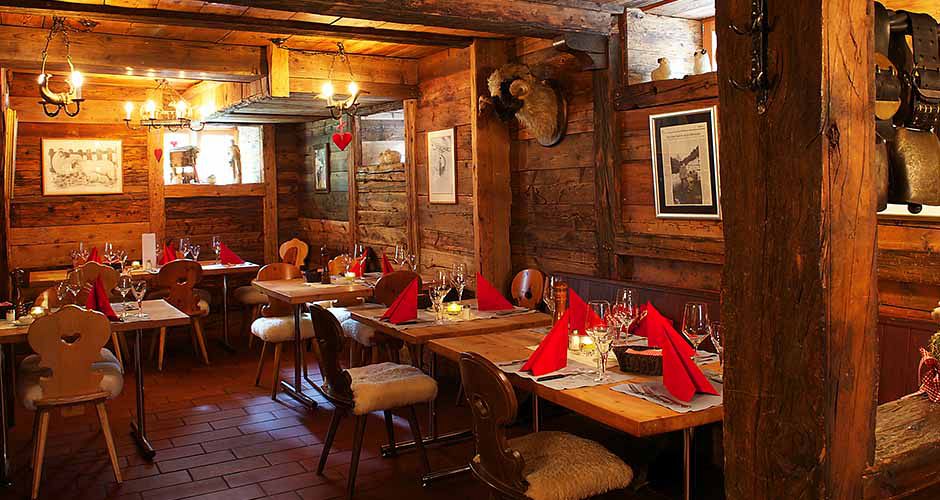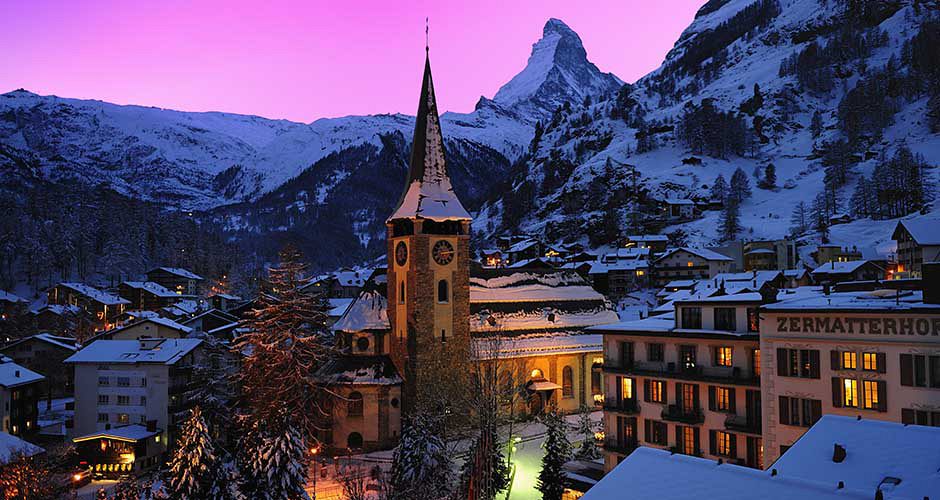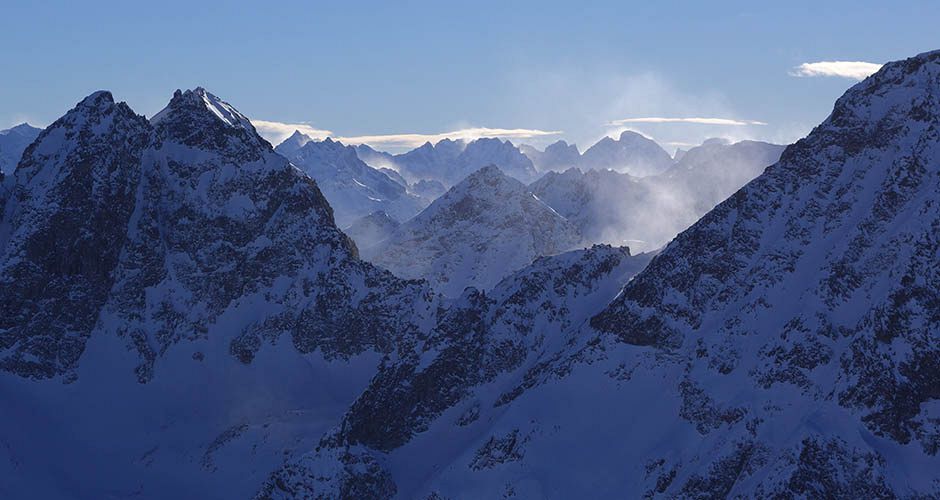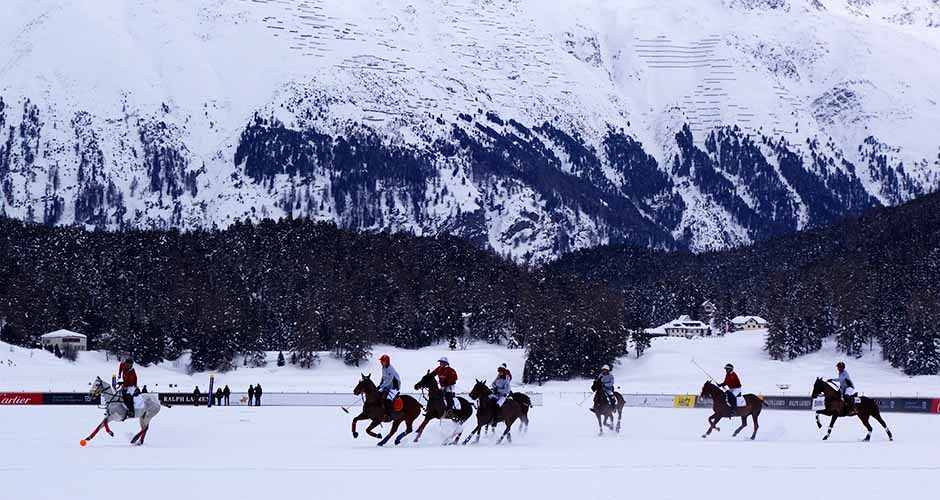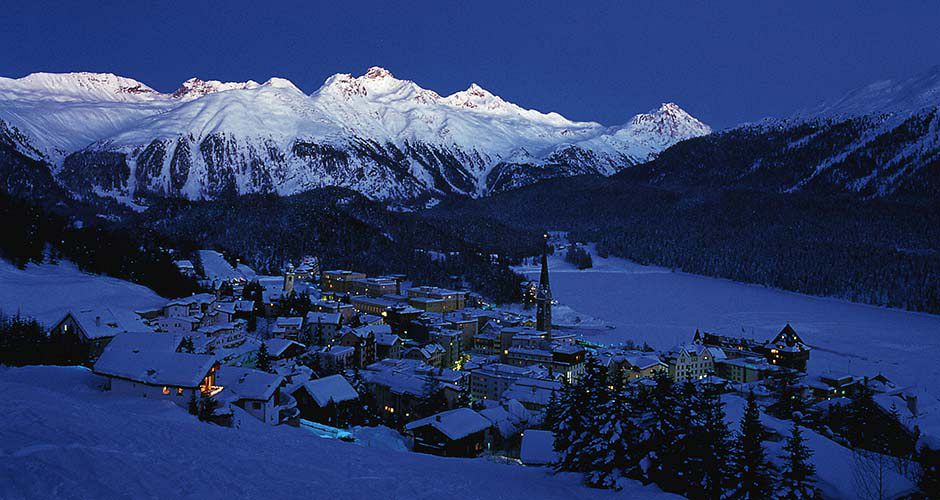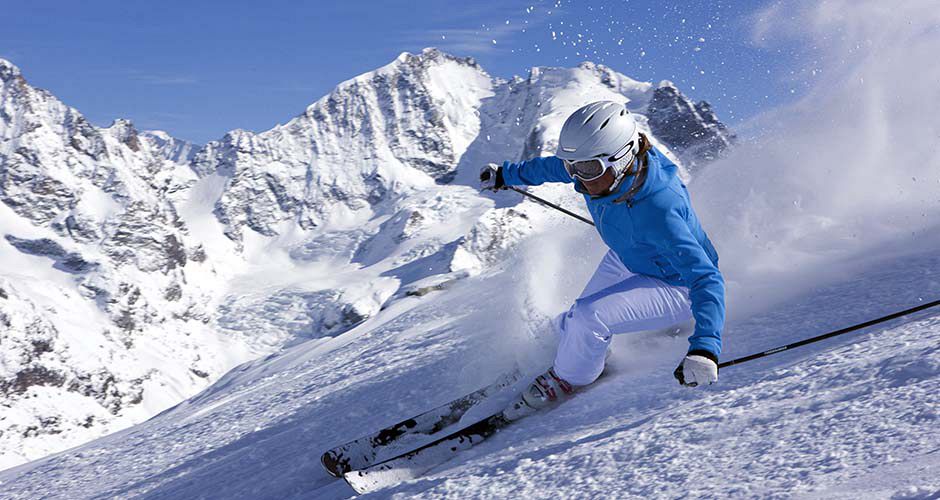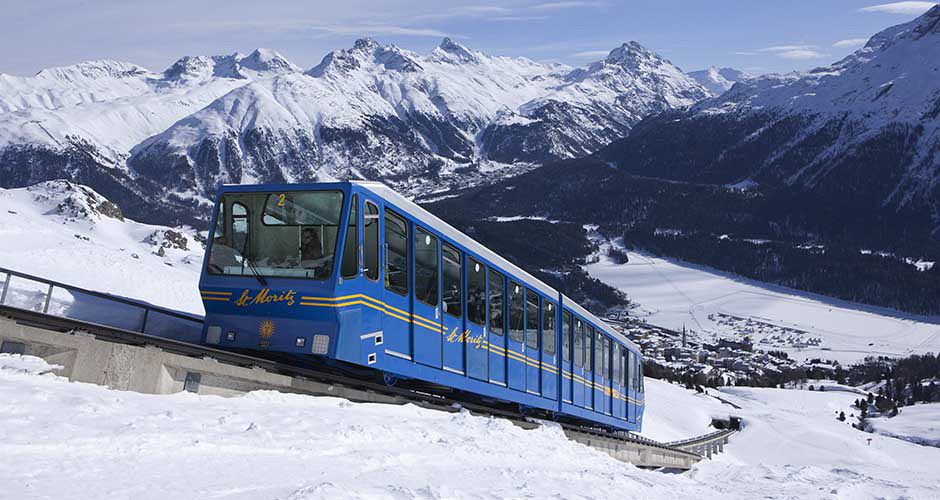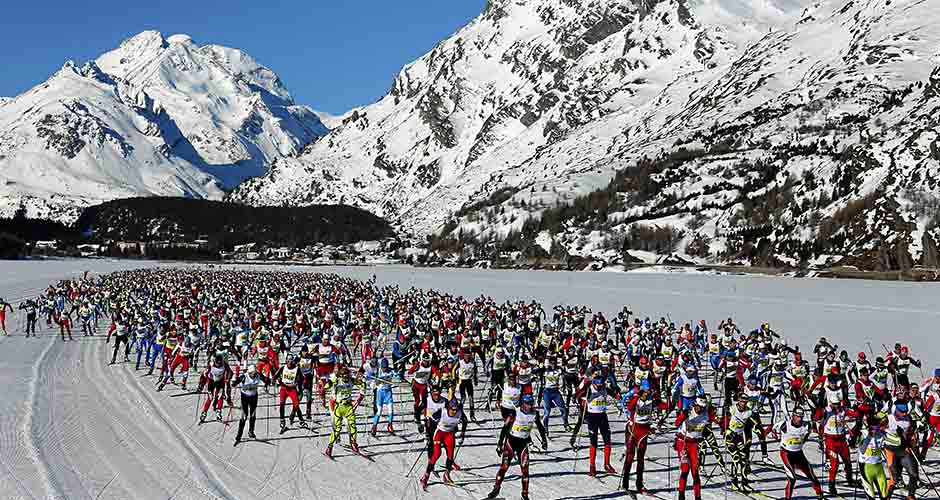 SWISS INTERESTING FACT NO. 6
Swiss cheese without holes (or "eyes") is known as blind.
SWISS INTERESTING FACT NO. 3
The highest mountain in Switzerland is Monte Rosa at 4634m/15,203ft.

SWISS INTERESTING FACT NO. 5
The iconic Matterhorn is the Toblerone Mountain.
Switzerland might be world famous for making quality chocolate and cheese, but it's for the chocolate box charm of the villages connected to spectacular ski resorts that many of us really love the place. The chocolate and cheese is a bonus. Skiing in Switzerland has a traditional European feel. Villages filled with rustic chalets and churches nestle deep in valleys or perch on the side of mountains. And from there soar some of the most breathtaking snow-covered mountains and glaciers providing some of the best skiing in the world. Due to the high altitude and abundance of glaciers, there are almost always good conditions to be found. There's some serious vertical in Switzerland, lots of amazing backcountry terrain and yet still plenty of friendly beginner and intermediate areas.
The villages range from huge destinations such as St Moritz with all its glitz and glamour to the car-free and quaint Zermatt, with the sensational Matterhorn looming behind. Mixed in with those and other well-known resorts are plenty of hidden secrets off the beaten track such as Saas Fee. Andermatt and Engelberg are a free skiers' paradise. There's a lot of variety, so depending on the style of resort you're after you'll be able to find it.
A ski vacation in Switzerland is generally not going to be cheap. Meals and accommodation can reach astronomical prices, but there are usually some reasonable options to be found.
But don't let the expense put you off, since the skiing is amazing and the hospitality at most restaurants and hotels is authentic and, in true Swiss fashion, efficient. Many hotels have been owned by the same family for generations, and it's not uncommon for one surname to dominate a village as family members branched out over the years with their own lodging.
For more general information about skiing in Europe see our Introduction to Europe page.
reviews
Switzerland Ski Resorts
Search Hotels and Deals