Jackson Hole locals do it proud
Jun 17, 2014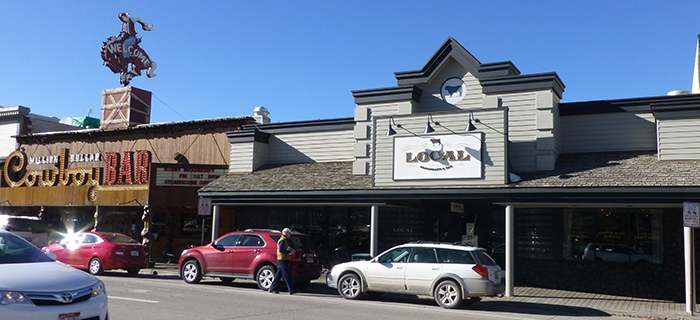 Jackson Hole has plenty to boast about. For the first time this year the ski resort was voted No. 1 Resort in North America by SKI Magazine (a long time coming, many say). It also has two of North America's most beautiful National Parks, the awe-inspiring Teton mountain range, and some of the world's best fishing, rafting, climbing and hiking.
But it's not just the natural beauty and outdoor adventures this town offers. A surge of local entrepreneurship over the past decade has seen the town thrive and given it another reason to shine.
"There's been a changing dynamic in Jackson. More businesses are cropping up and many are locally based with a national reach," said Stephen Sullivan, 25-year local and founder of Stio, a mountain lifestyle apparel brand based in Jackson and retailing nation-wide.
"The sophistication in Jackson Hole has gone up a big notch and a lot of that started off the back of the Kemmerer family's acquisition of Jackson Hole Mountain Resort."
The family bought the resort in 1992 and since then they have invested $110m in capital improvements on the mountain. It remains one of the only independently owned, premier ski resorts in North America.
Sullivan told Scout the transformation of the resort is what started a chain reaction of development - for example, the big airlines started daily direct flights from major cities. Smart locals jumped on the wagon.
"When I came to Jackson 25 years ago it was a sleepy little junction town. Now it's completely transformed."
Even in the past two years there's been a surge of sophisticated shops and eateries opening - such as Local restaurant and bar, Persephone Bakery and the restaurants owned by the Fine Dining Restaurant Group (Il Villaggio Osteria, Bin22 and Q Roadhouse and Brewing to name a few).
But for those who think (and worry) it may become the next Aspen, Sullivan believes differently.
"It is generally a pretty cold place in winter so Aspen attracts the New Yorkers. Jackson is more West Coasters and Texans. You don't see the fur coats floating around. Plus it's such a diverse community because of the (National) Parks."
Get a taste for it yourself next time you're in Jackson Hole. Here are some of Scout's favorite locally owned shops and restaurants.
Jackson Hole Shopping
1. Made: Handmade contemporary gifts. Gaslight Alley and Hotel Terra in Teton Village.
2. Stio: Jackson clothing brand with outdoor and leisure apparel. 10 East Broadway.
3. Paper & Grace: Gifts, stationery and cards. 55 N Glenwood St.
4. Dwelling: Gifts, jewelry, furniture and interior design.
5. Terra, and Terra Tots: A JH staple for a decade. Boutique with a great selection of designer clothing. 105 E Broadway Ave
6. Workshop: Fine hand made items. 108 E Deloney Ave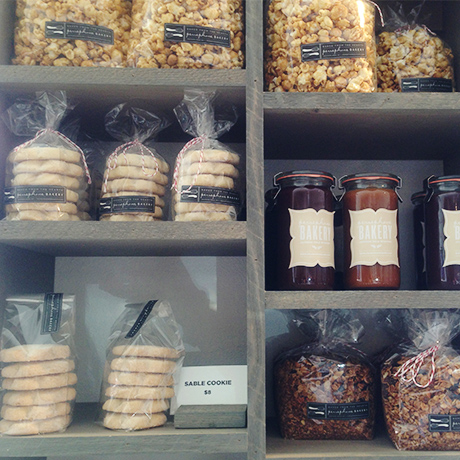 Jackson Hole Cafes and Restaurants
1. Persephone Bakery: Fabulous boulangerie (that's a foodie word for French-style bakery) and cafe with tasty dishes for breakfast and lunch plus great coffee, pastries, artisan breads and gifts. 145 E Broadway
2. Local Restaurant & Bar: Modern American steakhouse offering locally raised beef, fresh seafood and draft beers. On the Square at 55N Cache St.
3. Cafe Genevieve: Inspired home cooking. Serving breakfast, lunch and dinner in a historic log cabin. 135 E Broadway Ave.
4. Pearl Street Bagels: Freshly made bagels, organic coffee and espresso. 145 W Pearl Ave.
5. Bin22: Wine Shop, Grocer, Restaurant and wine bar. 200 West Broadway.