Best Ski Resorts for Powder Skiing
Dec 15, 2020
There is nothing like an incredible powder day on the slopes. Whether you head straight for the trees, take a hike to access the sidecountry, or simply enjoy the freshies on a rolling groomer run, powder days always create the best memories. The amount of snow and quality of snowfall varies considerably across the ski resorts, with some situated at the perfect altitude and high alpine region for light and fluffy powder. Here's Scout's picks for the best ski resorts for powder skiing.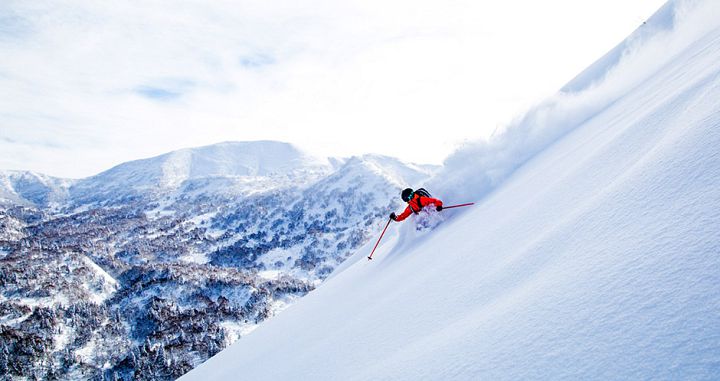 For the epitome of powder skiing, there is nowhere in the world like Hokkaido. We've included this whole region of Japan as there are a number of ski resorts that hit the mark for powder skiing, but their location on the island brings different types of snowfall. If you head to the ski resorts closest to the West Coast like Rusutsu, Niseko and Kiroro, you'll find some of the largest totals of annual snowfall and snow that's a little heavier. Further inland at Tomamu, Furano and Asahidake, there tends to be less snowfall (though still plentiful), but it's lighter and drier. No matter where you choose in Hokkaido, you're sure to experience some your best powder turns ever!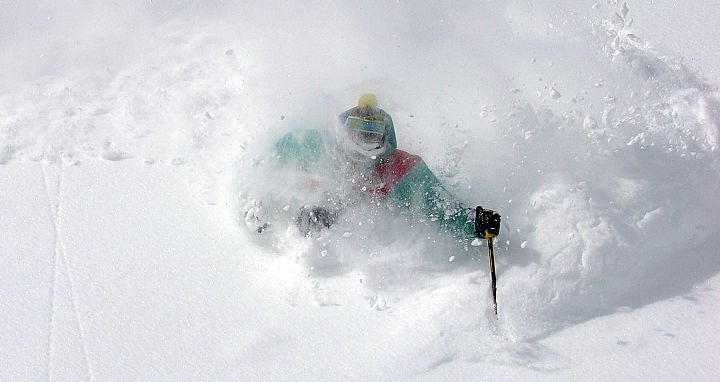 There is one place in the USA where it is not uncommon for it to be snowing so hard that by the time you get come back for your next run, all your tracks have been covered - a.k.a. Free Refills. That place is Alta/Snowbird - their big claim among the plethora of world-class ski resorts in North America is that they're home to "The Greatest Snow on Earth". Averaging almost 14 metres a season, Alta receives snow of incredible quality. Its location in the Little Cottonwood Canyon means the resort is in a perfect catchment area, bringing light dry snow throughout the season. So much so that visitors are often 'snowed in', with access to the resort closed, and the mountain virtually to themselves!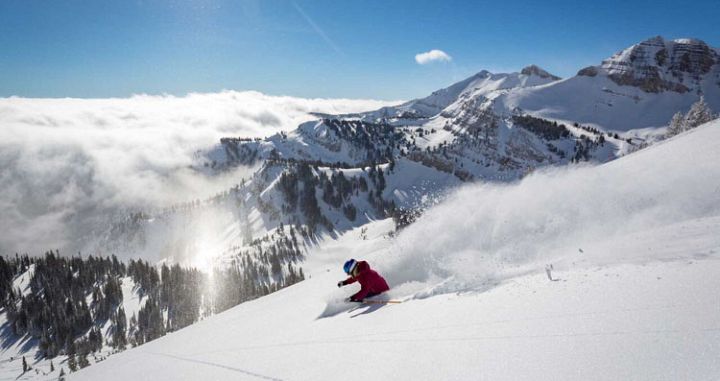 Powder snow is something Jackson Hole gets a lot of - almost 12 metres of super dry and fluffy snow drops every season, so if you're there for a week, you'll most likely get an amazing powder day or two! The consistent fall line, the steeps, and the incredible vertical on offer at Jackson Hole means you really make the most of the snowfall at Jackson Hole, and you're bound to find sweet powder tree stashes in the days following a storm. The small but mighty Grand Targhee located nearby actually receives more snowfall than Jackson Hole, and with fewer lift lines and crowds, it's defintely worth a day trip!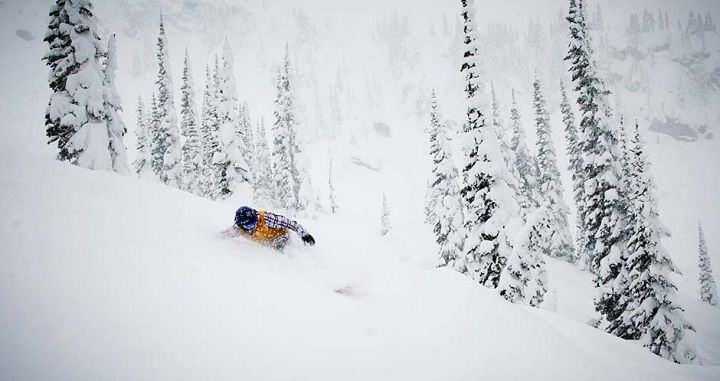 Revelstoke has been long known for its legendary Selkirk powder, up to 14 metres annually. Almost 90% of the terrain consists of super long steep groomed runs, glades, tree skiing and alpine bowls, making it the perfect playground to truly enjoy some powder turns. The surrounding Selkirk mountains also receive a little more snow than the resort itself, with plenty of options to ski in the area via backcountry touring, cat skiing and heli skiing. The fact that Revelstoke holds the record for Canada's snowiest single winter speaks for itself!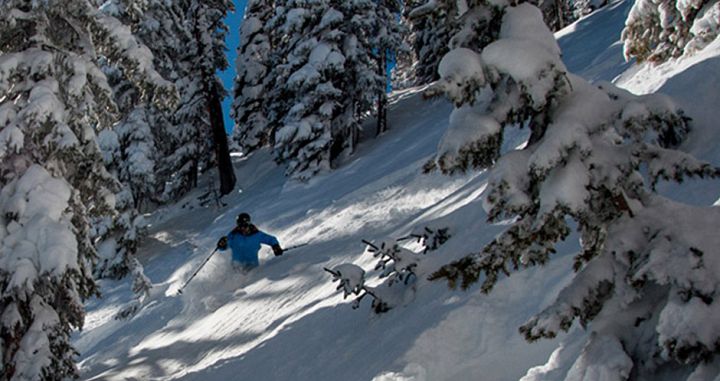 In the depths of southwest Colorado, one resort stands out from the rest when it comes to snowfall - Wolf Creek. It is well known for often getting the most snowfall each season (on average, 430 inches), and while it may not be as light and dry as other resorts (like Steamboat), the high elevation, lack of crowds, and great tree skiing makes it incredible for powder skiing. Skiers making the trek to Wolf Creek will surely be blessed with plenty of faceshots and some of the best powder skiing in Colorado.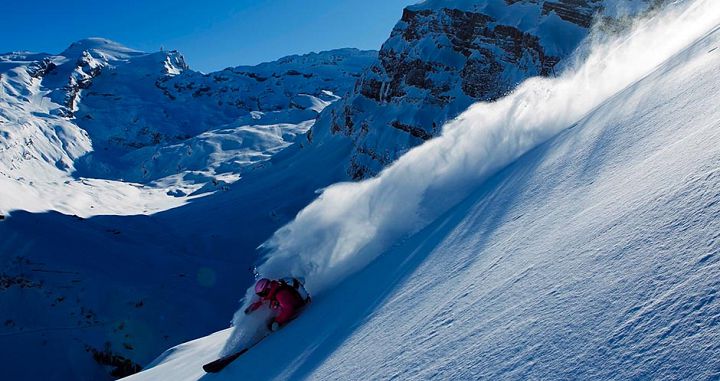 Tucked at the end of a valley and surrounded by spectacular mountains, Engelberg is home to some of the best powder skiing in Europe. Engelberg is renowned for freak storms bringing tons of fresh snow to the slopes, and with plenty of gnarly descents of up to 2000 metres vertical, skiers are rewarded with endless powder turns. The average snowfall is over 10 metres, and the snow quality tends to be light and dry, which means visitors are sure to experience some of the best conditions in Switzerland. While there is some great terrain in-bounds, the best is in the side and backcountry areas best accessed with a guide. Be sure to try the iconic Laub run at some point in your life!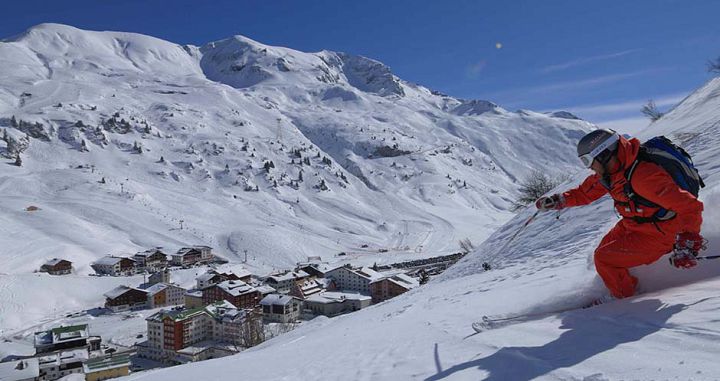 Lech is located in one of the most consistent snowfall areas in Europe. Add this to a super high base altitude (sitting at an amazing 1450m), Lech is home to fantastic powder skiing. Most of Lech's terrain sits above the treeline, with wide-open runs, and extensive grooming, creating the perfect playground for powderhounds. The resort is part of the wonderful Ski Alberg ski region, which is one of the snowiest parts of Austria, and when the neighbouring resorts are experiencing a day of poor visibility, Lech is the go-to place to hit the slopes!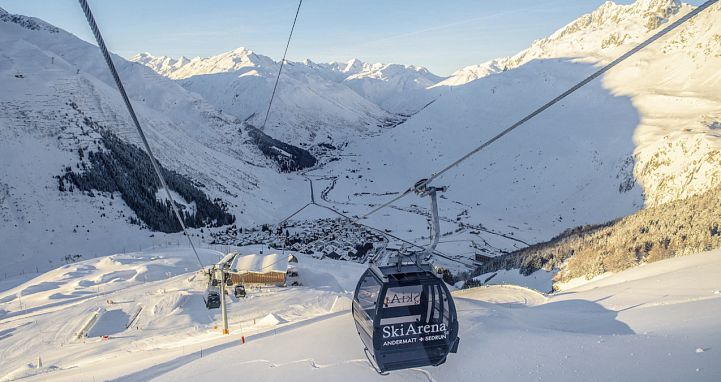 Andermatt is a powder mecca for skiers in Switzerland and thanks to where it lies in the Alps. Andermatt receives fantastic storms from all directions which means a super deep snowpack throughout the season and fantastic powder days well into the season. The location of it's main North-facing slope is often under shadow which also means that fresh snowfall sticks around longer. Andermatt is well known for it's freeride and off-piste terrain, making it a top pick for powder skiing. Ski guides are available in town and are a must when venturing off-piste.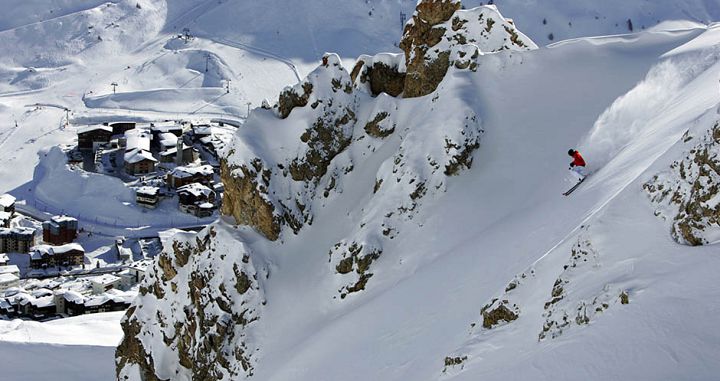 One of the highest ski resorts in Europe, Tignes is one of the best place to go for powder skiing in France. Most of the terrain sits above 2000m in high alpine areas, keeping the snowfall super dry and light throughout the season. With an average of 4 snow days a week during peak season, skiers are sure to experience at least a few incredible powder days during a ski week and with a great combination of modern lifts, a vast array of intermediate runs and stacks of adventurous off-piste terrain, Tignes definitely makes the list.
For a relatively 'new' ski resort area in Japan, Lotte Arai is our top choice on the South Island of Japan for powder skiing. The resort's proximity to the Sea of Japan brings storms with plenty of moisture for snow, and plenty of it... up to 15 metres annually. In fact, Arai receives more snow than nearby Myoko Kogen and Seki Onsen! The East-facing slopes means the snow sticks around a little longer, and with backcountry style terrain, wide open alpine bowls, and over 1000 metres of vertical, Arai is definitely heaven for powder-fiends.