Best Ski Resorts for Beginners
Apr 6, 2020
Choosing a ski resort for first timers can be challenging. Lucky for you we've compiled a list of our top picks for the best beginner friendly ski resorts to get you started. We've chosen those that offer the best ski school experience and easy beginner slopes (that keep you nice and safe from those nasty double blacks!), and less crowded runs to give you the confidence boost you need to take your first ski trip!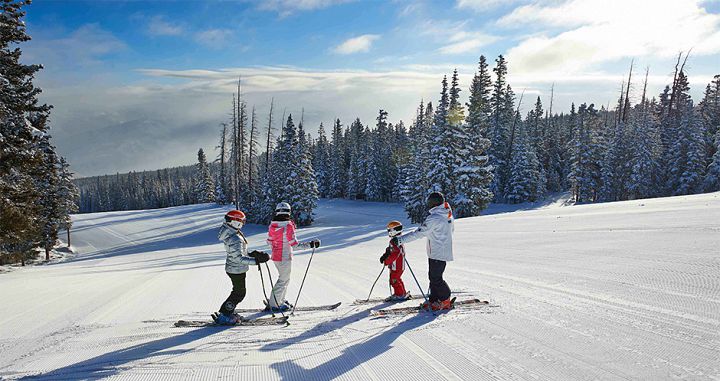 If Beaver Creek is known for one thing, is it their internationally renowned ski school, home to some of the best instructors in Colorado. The resort also offers specific family and slow zones, meaning first-timers feel a little more comfortable on the slopes (and families appreciate the non-hoon area). Best of all, the beginner area is at the top of the mountain, meaning they don't miss out on the amazing mountain views.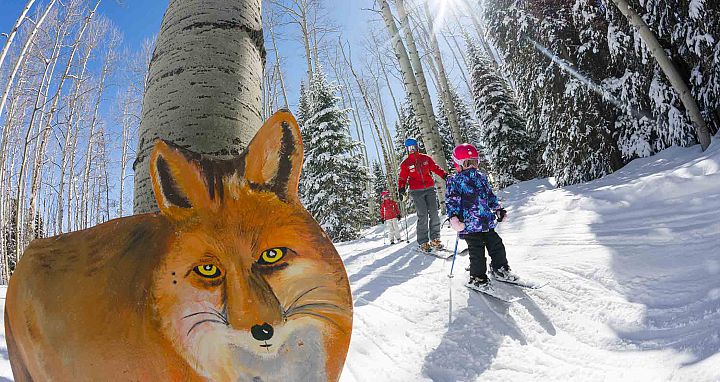 Aspen Snowmass is one of our top picks for beginners. A lot of families choose Aspen Snowmass for it's world-class facilities and ski school - their Ski & Snowboard School offers a fantastic mix of playtime with ski instruction, and the kids programs at the Treehouse Kids Adventure Centre provide a great base for the young ones learn to ski. There are also a stack of non-ski activities to keep the kids entertained on those down days.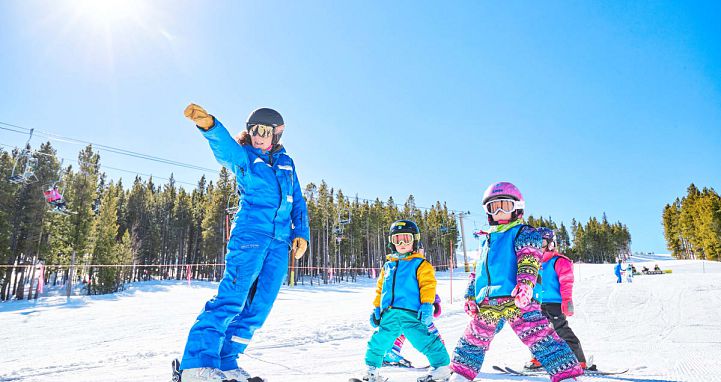 Breckenridge is a fantastic choice in Colorado for beginners. It is home to a great ski school, and with three maain base locations, families have easy access each morning no matter where they stay. Ski lessons are conducted on incredibly wide and mellow runs, so the more advanced skiers and snowboarders tend to steer clear of these areas (and the beginners feel more confident and safe).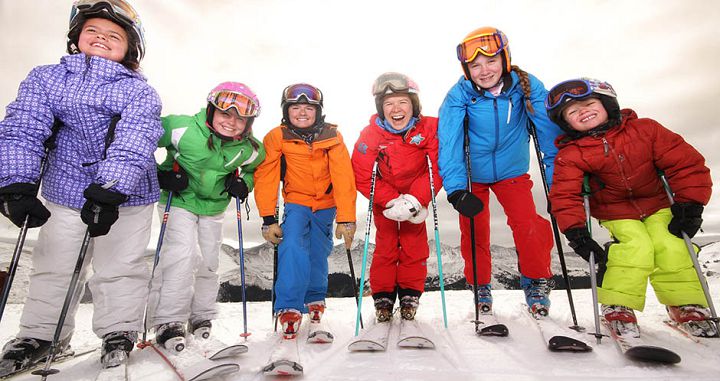 One of Copper Mountain's best attributes is the way the terrain has been divided to cater to individual ability levels. The resort is well-suited to beginners, with nice mellow green runs that snake back down to the village (and with no chance of stumbling across a double black). The chairlifts are a little slower here making it easier for those new to skiing to master the art of unloading, and having a separate beginner area also keeps the hoons at bay.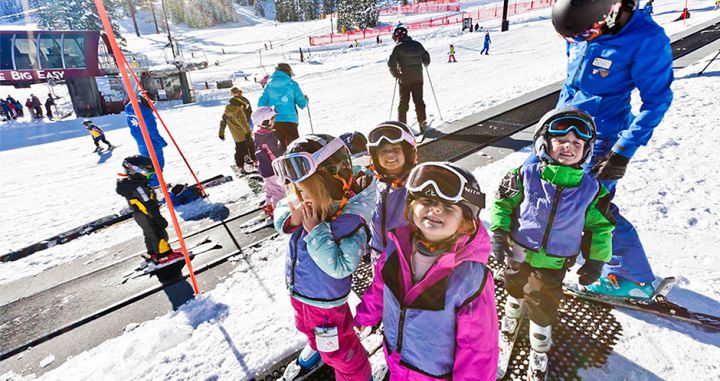 Northstar in Lake Tahoe is an absolute gem for first timers. The mellow terrain of the Front Face of the resort caters well to beginners, and it's proximity to the main base area and mid-mountain lodges means you're never far from a place to rest your feet (or warm up!). The resort has lots of fenced of ski school areas and plenty of good runs for progression.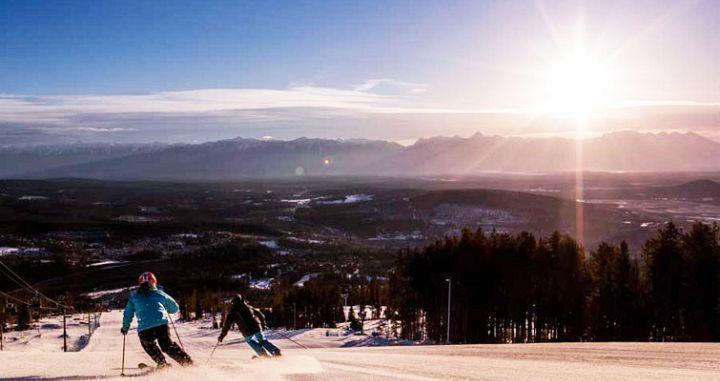 Kimberley offer plenty of space for beginners to spread out and take their time on the slopes. The front face of the mountain offers cruisey green runs that funnel back down to the base area, so no chance of getting lost out there. The kids learning area is located adjacent to the lodging so you're never far from the warmth of home. Being a little further off the beaten path, there are never any crowds on the slopes (the perfect environment for learning to ski!).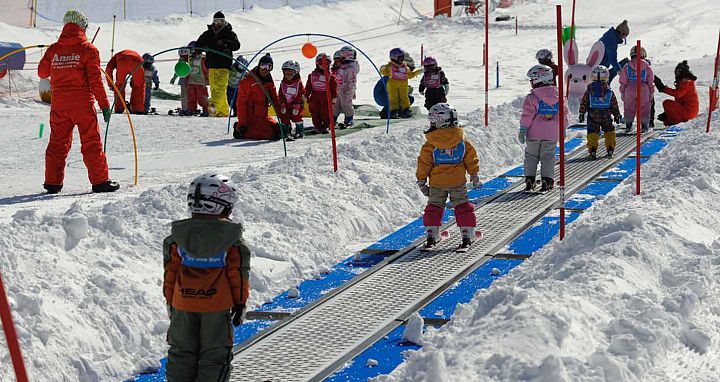 For those wanting to head to Japan, Kiroro Snow World is our top choice for beginners. It is home to a fantastic ski school (The Annie Kids Ski Academy is adapted from a program run out of the French resort, Avoriaz), and first-time kids will have fun in the snow play area that features a magic carpet to help them get the feel for skiing on fairly flat land. Beginners will enjoy the gentle terrain at the mountain base area (and the slow and short two-person chairlift).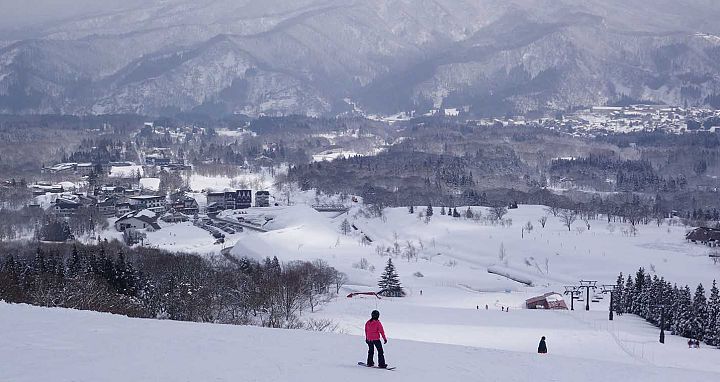 The biggest reason that Myoko Kogen is perfect for families with beginners is their fantastic ski school. Myoko Snowports offers a huge range of learning options and English speaking instructors, allowing kids from the age of 3 to learn in a safe and fun environment. Akakura Onsen provides nice and long (and wide) ski runs, and easy to follow signs. Myoko is a great starting point for those new both both skiing and first timers to Japan, offering a wonderful blend of traditional Japanese and Western hospitality.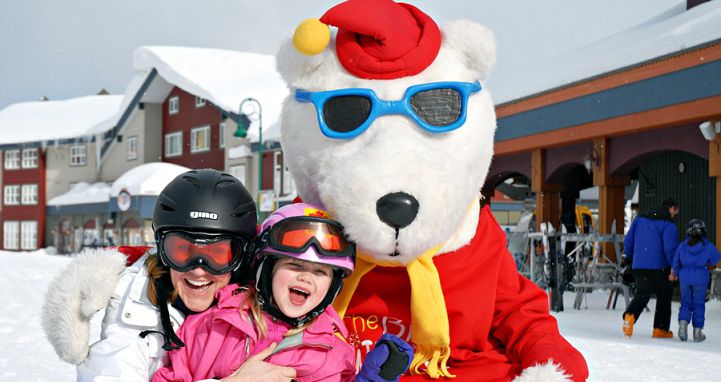 Big White has been at the top of many a resort list, and it is no different when it comes to the best resorts for beginners. A dedicated learning area at Happy Valley provides the space to learn, and once they've found their feet there are lots of easy beginner runs spread throughout the mountain (so the family of varying ability levels can still ski together). The resort has some great chairlifts too, allowing a nice and slow unload so beginners don't feel rushed. The ski school is well organised, and parents will love the GPS tracking devices attached to each child in ski school, giving a little more peace of mind for first-timers.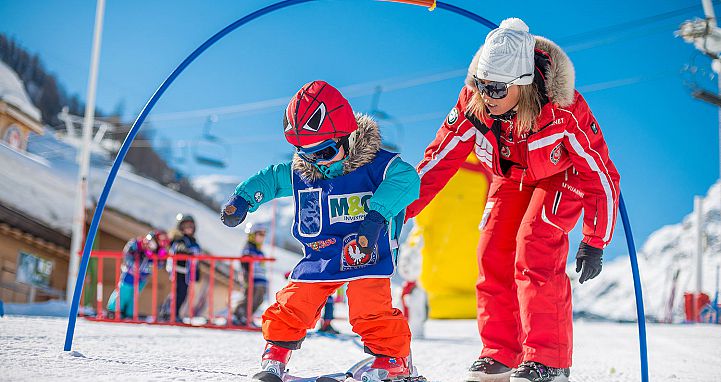 For those first-timers thinking of heading to Europe, you can't go past Val d'Isere. The first-timer area is conveniently located at the main base area, and is close to a lot of the village accommodation so you can easily sneak back for a rest if needed. From there, beginners can progress to different parts of the mountain, including several areas called "Piste Tranquille" for quiet skiing. There are plenty of ski school and ski rental options, all located right at the base of the resort, so first-timers are well catered for.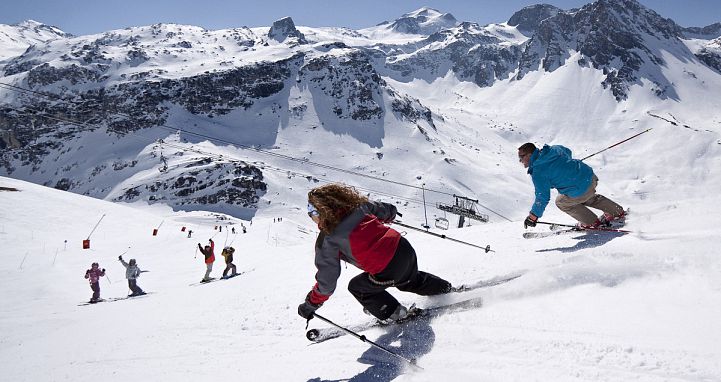 Tignes offers fantastic facilities for first-timers in France. The best beginner areas are at Tignes-le-Lac and Tignes 1800 (Les Boisses), both of which have magic carpets making learning that little bit less stressful. Each village has a series of beginner runs, so it is easy to get around and to/from your hotel. There are several ski schools to choose from at Tignes, all offering lessons in English and a variety of other languages. The best part – the beginner lifts in every village are free!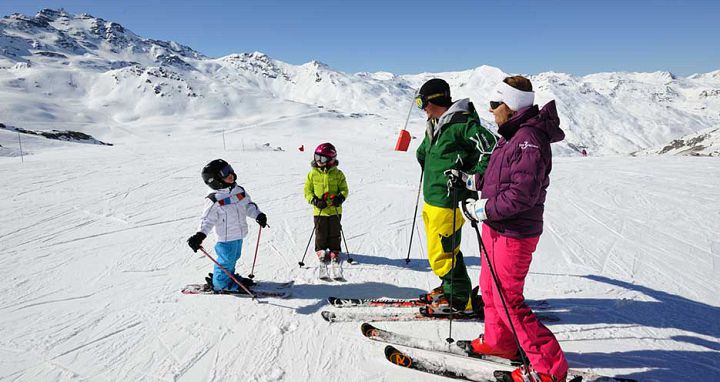 Val Thorens is where to come if you want a convenient and easy ski vacation with reliable snow conditions. The added bonus is a vast and well-serviced ski area that is perfect for first-time skiers, with good reds and gentle blue runs that link to Méribel and Les Menuires, ensuring all standards of skiers can explore beyond Val Thorens. The resort offers wonderful ski school options with English-speaking instructors for all ability levels.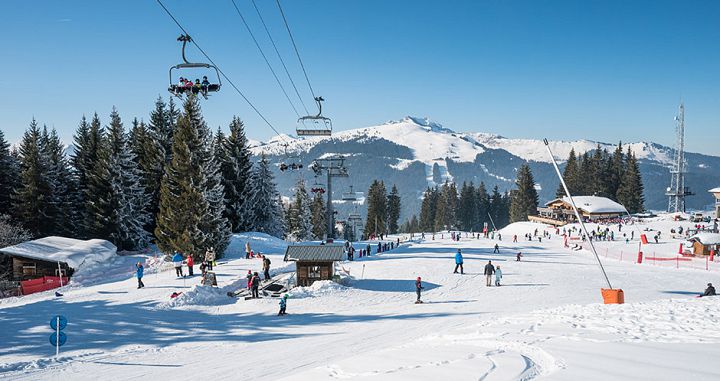 Les Gets makes an excellent choice for families with first-timers or beginners. There are nursery slopes located right in the village, however most of the first-timer and beginner area is located at the Les Chavannes zone which can be accessed by a gondola from the village. It has two magic carpets, a cable and a rope tow and the best part is that it's all completely free. It is also segregated from the main ski runs so kids can learn in a safe environment. Since it's a fairly central part of the whole ski area it's not that difficult for parents to pop back to throughout the day. There are also some fun features for kids to enjoy as their skiing progresses at the American Indian themed "Grand Cry" area which features themed ski runs, a cabin where they have teepees, a picnic room, face-painting, games and even goats!