Best Resorts for Skiing on a Budget
May 12, 2020
Planning that perfect ski vacation can be especially hard when you have a set budget to follow. We all know the costs can add up quickly, and you end up paying for your once-in-a-lifetime ski trip (or once-a-season trip) long after you've unbuckled your ski boots. From the best Early Bird Deals and Kids Ski Free offers, to the best value lodging and lift prices, Scout has compiled a list of the best ski resorts for those on a budget.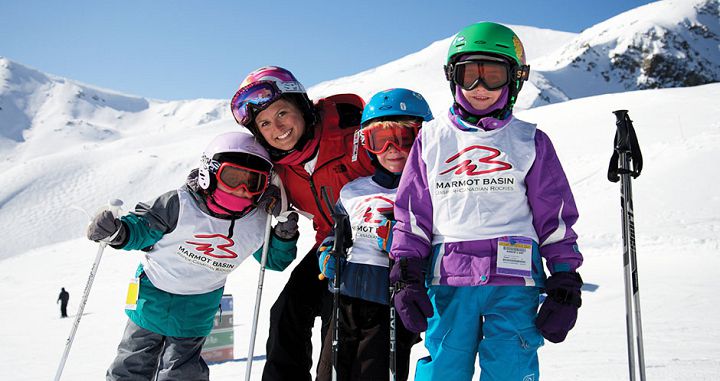 Jasper (Marmot Basin) is at the top of our list for value when it comes to a ski vacation in Canada. The resort provides all necessary amenities you need (ski rentals, lessons, après, cafes and restaurants) but without the bells and whistles - ideal for those families who don't require all the frills of a major ski resort. Winter is classified as 'off-season' in Jasper, so accommodation is very affordable. Plus, having no on-mountain lodging means there are some great options in the town of Jasper itself, eliminating the 'slopeside surcharge'. Best of all, Marmot Basin offer an amazing 50% OFF lift tickets when you book your trip in advance!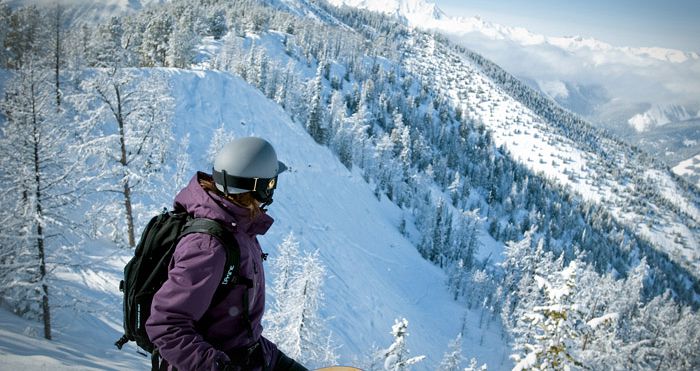 Panorama Mountain Resort in BC is home to some monster-size terrain - and lucky for families, the resort offers a ski vacation with equally large value! Not only is the resort lodging almost all located slopeside, skiers can choose from a range of units to suit their budget (from hotel rooms to large self-contained townhomes). Activities like heli-skiing and snowmobiling are also much less in price than other resorts in BC. Families who book their Panorama ski trip early can also take advantage of the amazing Early Bird Deals, saving almost 50% OFF their lodging and lift tickets. Plus, Panorama is one of the only resorts in Canada offering a Kids Ski Free deals for those 17 years and under. Talk about value!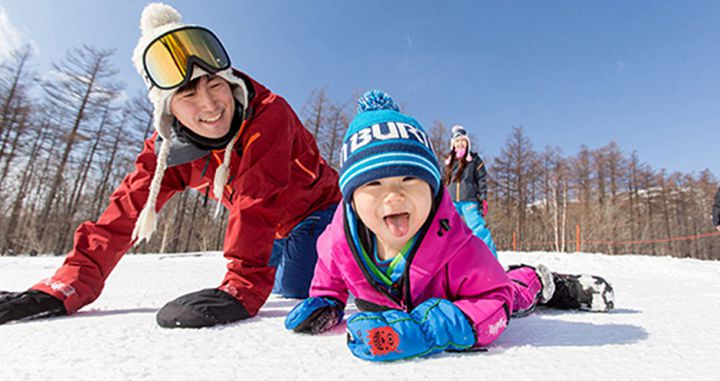 Shizukuishi (located in the North East of Honshu) is a lesser known ski resort in Japan, but it offers incredible value for those happy to head further afield. It is home to well-priced smaller hotels and ryokans, with slopeside access and great Early Bird Deals if you book your ski trip early. Plus, the area tends to be a bit less in price (lift passes) than the nearby resorts of Naeba and Shiga Kogen, where you can easily head for day trips. For fans of cat-skiing, Shizukuishi boasts fantastic off-piste skiing and for a decent price!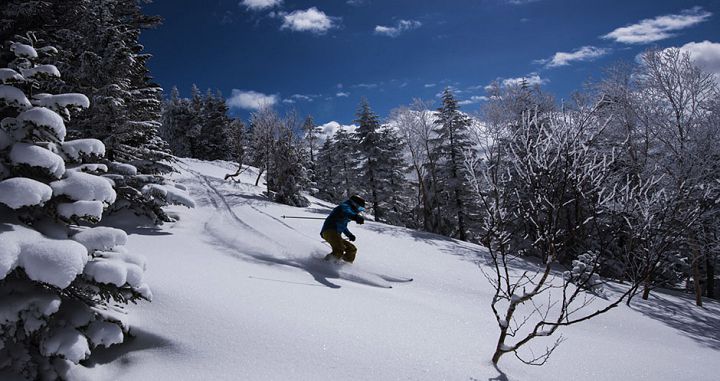 Speaking of Japan, Shiga Kogen is consistantly at the top of the list of resorts for the best value ski vacation. There's a range of good-value accommodation options, much of which is ski-in ski-out 80/90s-style Japanese hotels. Being one of the largest resort areas in Honshu, there are plenty of hotels to choose from, and those happy to jump on the resort shuttle (or ski from base to base) will find some well-priced options further afield. Lift Passes at Shiga Kogen are notoriously lower in price than other resorts, and their multi-day passes provide the best value and the ability to ski on non-consecutive days - perfect for families wanting to take a day off skiing to experience the nearby Snow Monkey Park!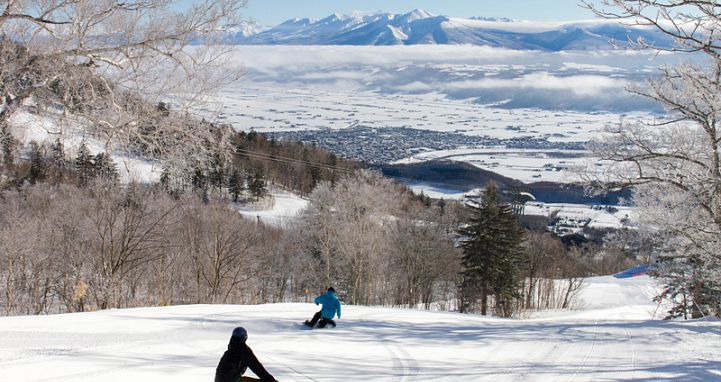 Unlike other resorts in Hokkaido, Furano Ski Resort has avoided much of the Western development that has occurred over the years, holding onto some of that wonderful Japanese charm we love so much. Due to this, the hotels and pensions in Furano remain fantastic value for families, particularly for those who don't require all the high-end hotel facilities and services seen at larger resorts. Furano is also one of the only resorts in Hokkaido to still offer a Kids Ski Free deal for 12 years and under. Of course, the most important thing about a ski trip is the time spent on snow - with uncrowded slopes and barely any lift lines, Furano offers (in our opinion) the best value of any resort in Hokkaido.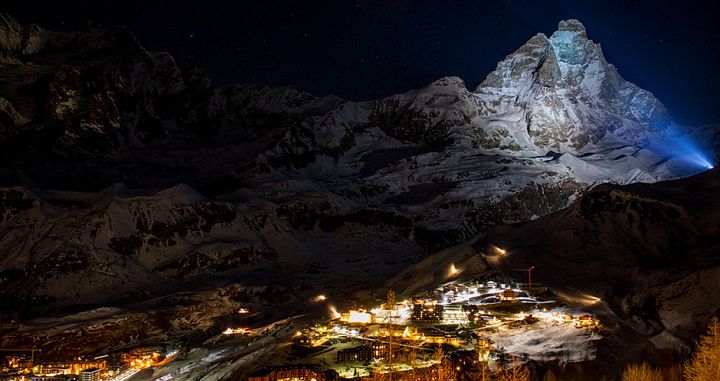 Cervinia is definitely our top pick for a budget-friendly ski vacation in Europe. Usually, 'budget' and 'European ski vacation' aren't ever in the same sentence, however, the overall vibe of Cervinia is laid-back and family-friendly, rather than pretentious or fancy. The resort has a great mix of accommodation styles suited to all tastes and budgets; most of the hotels are located within the village, and just a short walk to the ski slopes are smaller, family-run hotels ranging from 2-star to 4-star, offering B&B and half-board rates. For lift passes, the international lift ticket (that includes Zermatt, Cervinia and Valtournenche) is the best price for those wanting to ski all three areas. You can also simply purchase a pass for the Italian side only, and beginner and hourly passes which help reduce the overall cost of your trip.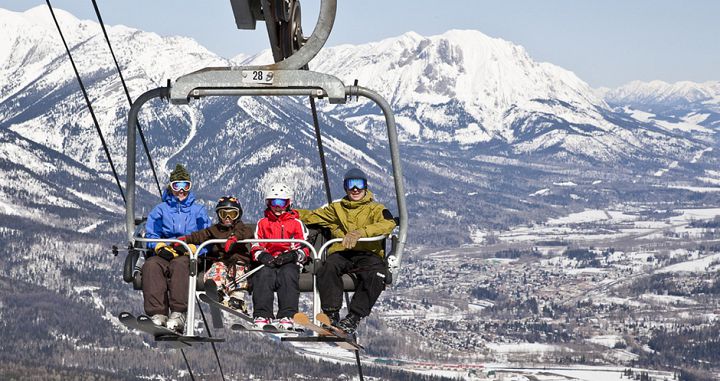 Another strong contender for a great value ski resort in Canada is Fernie. Like Marmot Basin and Panorama, the resort has everything you need and nothing you don't, making it very affordable for the average family ski vacation. The accommodation is far from luxury, with no full-service hotels on offer. However, skiers love the old lodges with fantastic ski-in ski-out access, and the offer decent units for families and groups. Downtown Fernie also boasts some chain motels and smaller family-run motels/lodges, so there is definitely something for every budget. Lessons and rentals are lower in price than other resorts in BC, and there are some great Early Bird Deals for lift passes each season, including Kids Ski Free.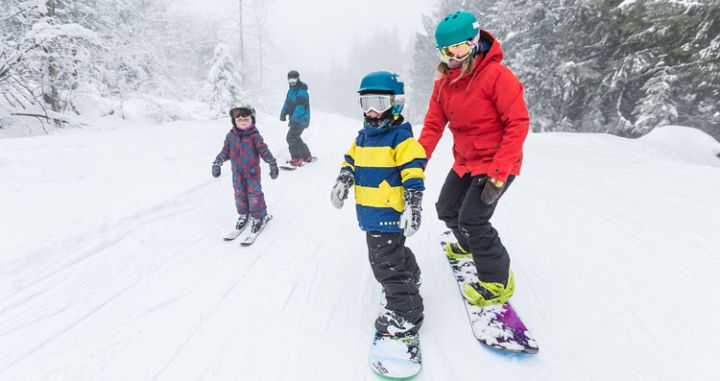 We don't usually combine two resorts on our Scout Picks, but the combo of Red Mountain and Whitewater offers unbeatable value. Heading into the depths of Interior BC, skiers are spoilt with two of the best ski resorts, particularly for that famous Powder Highway snow (and budget-friendly lodging). Red offers top-notch slopeside condos and lodges, suitable for solo skiers (like the Nowhere Special hostel) and families, while the town of Nelson boasts some of the best boutique hotels that are perfect for making your home base. Being independent ski resorts (a rarity these days), both Red and Whitewater may not be the most flashy of resorts (with all the bells and whistles), but they do offer affordable lift tickets, rentals, and lessons, and uncrowded slopes. What more could you ask for?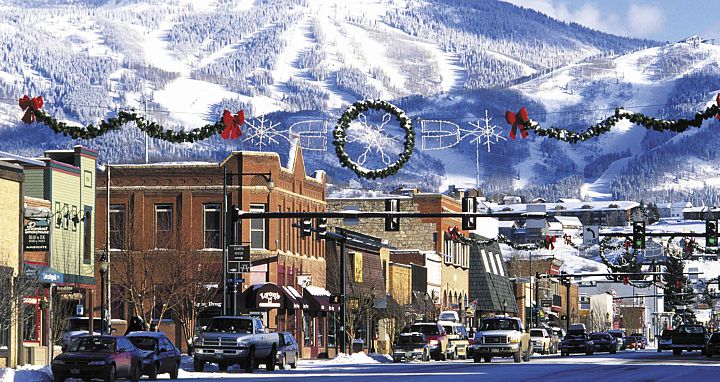 Steamboat Springs is renowned for being one of the best family-friendly ski resorts in Colorado - and one of the most budget-friendly! Condos and townhomes are plentiful in Steamboat, many located slopeside or just a short walk away from the slopes, so you're sure to find the perfect one to match your style and budget. The resort offers a world-class ski school (but without the hefty price-tag) and lots of options to choose from for your ski rentals. Kids 12 and Under Ski Free at Steamboat, which is fantastic value for families. Having the addition of a true mountain town located nearby (and with easy access via free resort shuttle) means there are more dining and cafe options to choose from and at more affordable prices than what you typically find at a ski resort base area.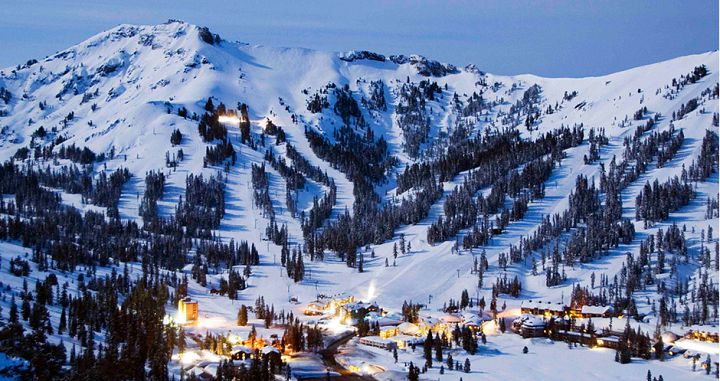 Kirkwood may not have the luxury facilities like other resorts in California, however, it does have great charm and a friendly and relaxed atmosphere. In other words, don't expect to see bowling alleys, ice-skating rinks, movie theaters and 5-star hotels typically found in Vail operated resorts, but this does mean Kirkwood is basic and budget friendly. For those who don't need a lot of resort facilities, like childcare or ski school, Kirkwood is the perfect choice. Having your own car also opens up the dining and restaurant options for you, and allows you to stock up on groceries for your condo in the larger towns. The slopes are less crowded than the other resorts in Lake Tahoe area, and the lift tickets tend to be a bit less in price (bonus!).