Perisher gets Epic
May 6, 2015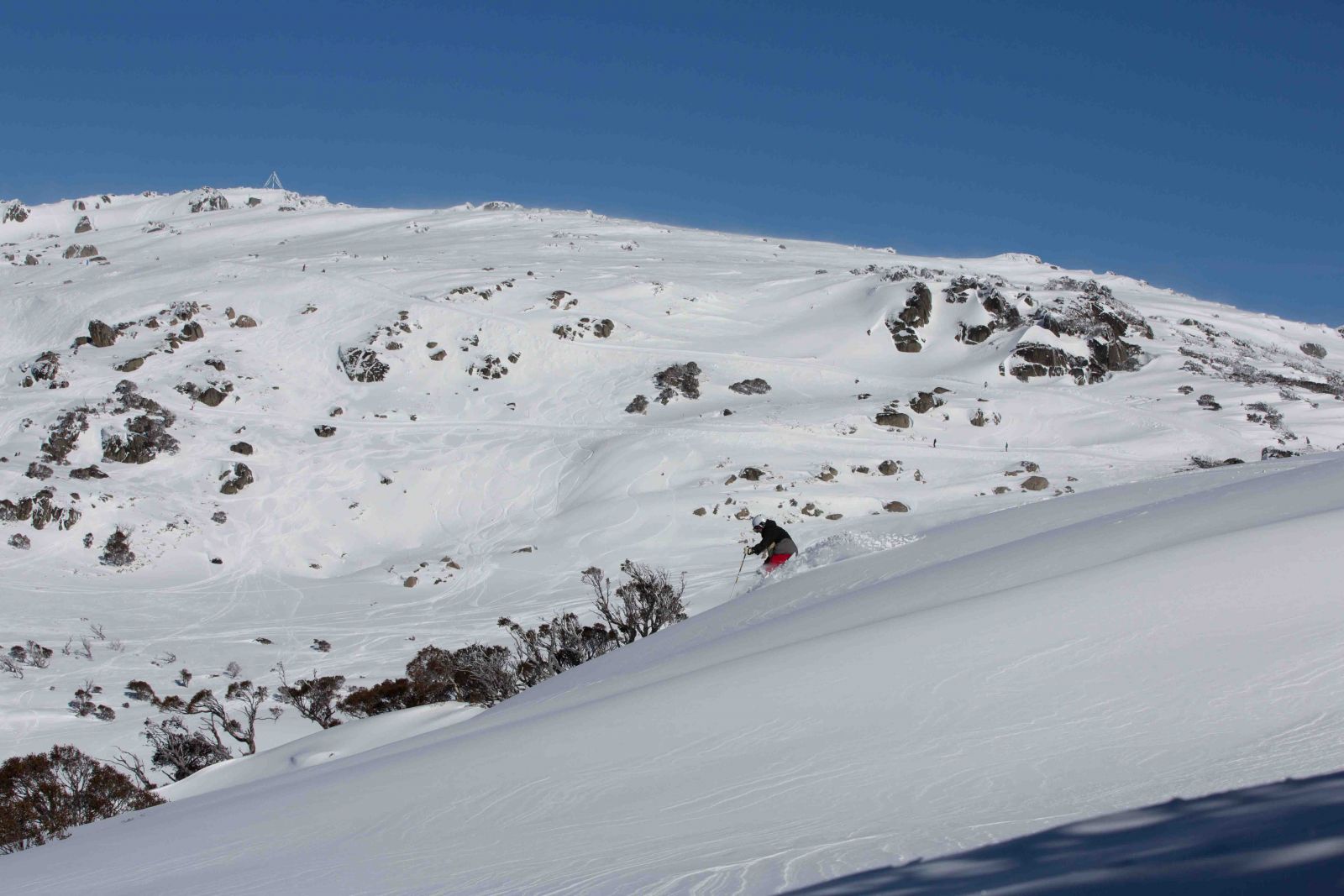 The Vail Resorts purchase of Perisher is huge news for Australian skiers.
Not only will it be interesting to see what capital improvements are made at Perisher (Vail sure does know how to run a resort and is renowned for investing in infrastructure post purchase) but, thanks to a variety of passes on offer, if you ski Perisher and one or more of Vail's 12 US resorts it makes skiing great value. And value isn't a word that is often associated with skiing.
The AU$176.6m (US$136m) purchase (pending approval by the NSW government) makes strategic sense for Vail Resorts. For anyone that has travelled to a Northern Hemisphere resort during their winter, there is one thing that stands out a mile – all the Australian accents. Naturally Vail wants to make their US resorts the first choice for as many Australian skiers as possible. It's estimated that 1 million Australians travel north for skiing every season, and they generally stay for a long time (around 10 days average). Every person skiing, regardless of the pass they are on, brings in extra revenue via accommodation, food, rentals, retail, lessons and more. Over 10 days, that adds up.
With intense competition from Japan, Canada and other US resorts, Vail needs more than fast lifts and fancy hotels to keep the Aussies coming. Vail's purchase essentially means Perisher loyalists could ski at their resorts for free, and that might just prove to be a winning trump card.
The deal must concern other North American resorts. A seven-day ski lift pass for a family of four (kids aged under 12) at most of the big US resorts costs around US$2,000. If that family is already skiing Perisher, their overseas ski trip to the US is now a lot cheaper if they stick to one of Vail's resorts.
However Aspen Skiing Company President and CEO Mike Kaplan told Scout that Aspen welcomed anything that helps grow the sport and promotes Colorado and Australian skiing.
"We have many very loyal Aussie guests that have learned to love Aspen for its historic and vital mountain town and four unique mountains," Kaplan said.
"Aspen is totally focused on the quality of the vacation, offering an authentic and vibrant mountain town experience with slopes that are not crowded with throngs of day or weekend visitors... we are more committed than ever to maintaining and enhancing the unique attributes which make us truly different."
Recently Aspen introduced a special pass aimed at the longer stay market called SKI30 which is US$630 for 30 days. Kids also ski free when they rent equipment.
Before you rush into buying a Perisher Freedom Pass, Scout has a couple of points for you to consider.
Firstly, all of the Epic benefits are not confirmed until the sale is closed (expected by the end of June)
The Perisher Freedom Pass (on sale for AU$749 until May 31) will be valid for unlimited skiing at Perisher and it will have similar benefits to the Epic Local Pass (a version of the Epic Pass that has a few restrictions). This includes unlimited access to Breckenridge, Keystone and Arapahoe Basin in Colorado; Park City and Canyons in Utah; Heavenly, Northstar and Kirkwood in Lake Tahoe, California; Afton Alps, Minnesota and Mt. Brighton, Michigan. Plus a total of 10 days at Vail and/or Beaver Creek, combined. However there are holiday blackout days* for all resorts.
If you purchase a full Epic Pass for the 15/16 season prior to May 31 for US$769 it will be valid for unlimited days at Perisher in the 2015 season and unlimited skiing at all of the resorts listed above, with no blackout dates.
If you purchase an Epic Pass for the 15/16 season after June 1 it will be valid for unlimited days at Perisher for the 2016 season and unlimited skiing at all of the resorts listed above, with no blackout dates.
Unlike the full Epic Pass, the Perisher Freedom pass is not valid for Vail Resorts' associated international destinations that are yet to be announced. Last season the Epic Pass was valid for 5 days of skiing at Les 3 Vallees in France and Niseko in Japan.
If you had an Epic Pass for the 14/15 season it will not be valid at Perisher this season.
​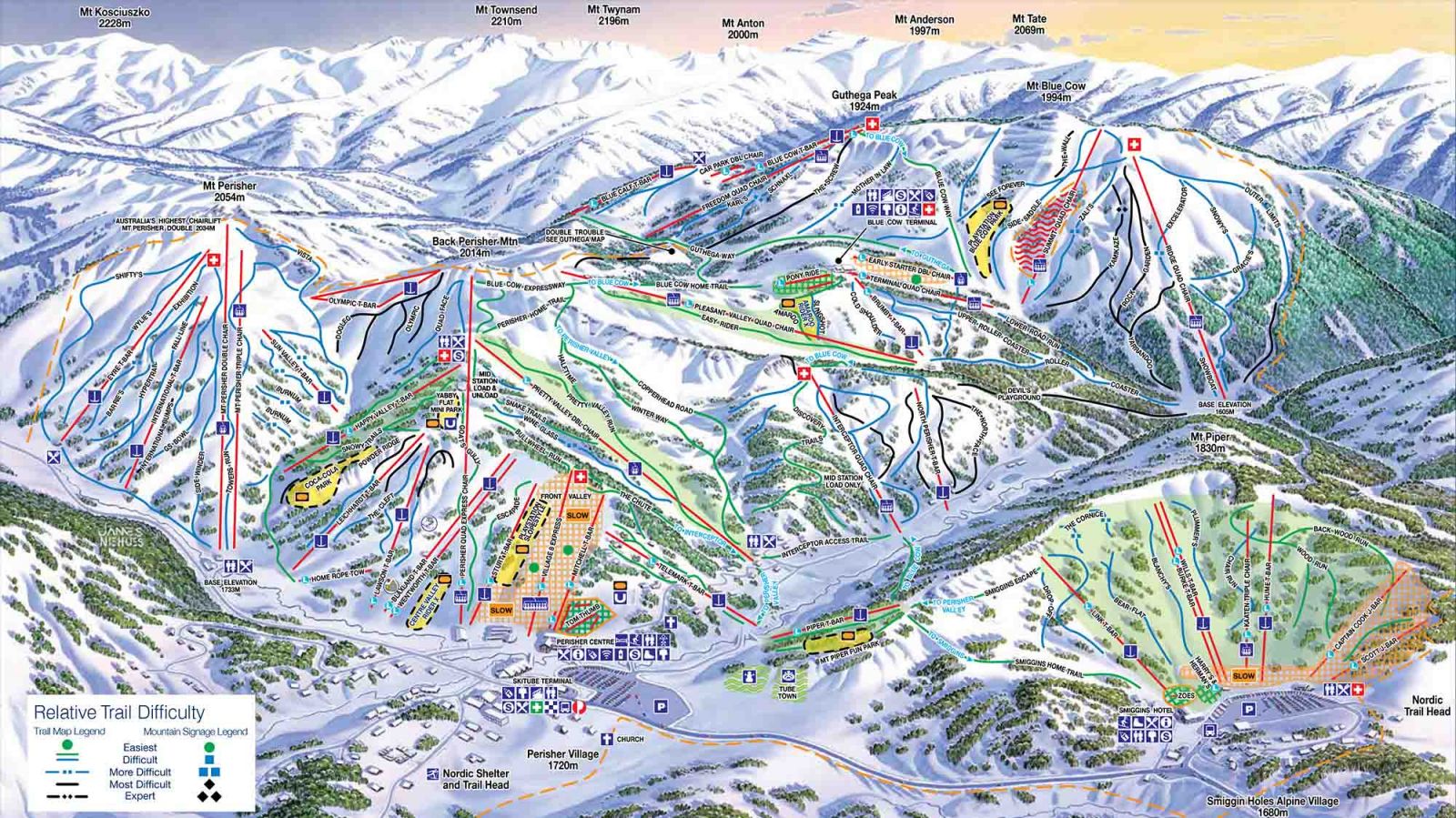 So what does this mean you should do?
It all depends on where you do most of your skiing, and for how long. Scout has developed some scenarios to help.
Don't purchase any pass if:
You will ski seven days or less in Perisher and are not planning an overseas ski trip at one of the Vail Resorts resorts. Instead purchase your Perisher lift tickets online (AU$621 for a seven day pass when purchased online in advance). Even if you make two separate trips (one for three days and one for four) it is cheaper to buy the tickets online than a Freedom Pass.
Purchase the Perisher Freedom Pass with Epic Benefits prior to May 31 if:
You plan to ski more than seven days at Perisher this season,
You are contemplating a ski trip to the US, and would consider one of the Vail Resorts mountains (listed above) unless you are planning to ski during Christmas or other holidays* or for longer than 10 days at Vail & Beaver Creek.
Even if you don't ski Perisher for one day this season, but are planning a trip to any of the resorts for longer than six days, or to Beaver Creek and Vail for 6-10 days (outside restricted dates) it would be cheaper to purchase the Perisher Freedom Pass (given the current exchange rate) than pay for an Epic Local Pass (USD$579) which has the same benefits.
Purchase (and pay in full for) a full Epic Pass prior to May 31 if:
You plan on visiting Vail and/or Beaver Creek for more than 10 days combined and/or over a holiday period to any of the resorts. The bonus is you will get unlimited skiing for free at Perisher for this season
If Vail Resorts continues its partnership with Niseko and Les 3 Vallees (and/or adds other international destinations) and you ski one of those resorts for five days, Perisher for six or more days and then a Vail Resorts resort for six or more days and you purchased a full Epic Pass then you're the biggest winner of all.
If you ski Perisher and Niseko for a only week each (without going to a Vail Resorts resort in the US), you are better off purchasing those lift tickets online. It would still be cheaper than purchasing an Epic Pass or a Perisher Freedom Pass.
Other value passes
Mountain Collective Pass
North American destinations including Aspen, Whistler, Mammoth, Jackson Hole, Alta/Snowbird, Squaw/Alpine, Sun Valley, Lake Louise or Sunshine Village are all a part of the Mountain Collective Pass. For US$369 it includes two days of skiing at each resort and then 50% off additional day tickets, so it still works out as quite a deal. It also includes two days at Valle Nevado in Chile. Apr 5th, 2015 Editor's Update: Threbo is now a full partner of the Mountain Collective. So if you have a season pass at Thredbo you get 50% off unlimited day tickets (window price) at any of the Mountain Collective resorts. Or you can buy a Mountain Collective pass now and use it for 2 days at Thredbo, and for a short time it includes a bonus 3rd day that can be used at any resort. Read more on Mountain Collective and Thredbo.
Max Pass
New for the 15/16 sason is a multi-resort pass called the Max Pass. It includes popular resorts such as Steamboat, Big Sky, Copper and Winter Park amongst others in USA's west and east. The pass costs US$699 and includes five days at each of the 22 resorts on the pass.
*Holiday Blackout dates for the Epic Local and Perisher Freedom Pass with Epic Benefits: (27/11/15-28/11/15, 26/12/15-31/12/15, 16/1/16, 13/2/16-14/2/16). Purchasers of the Perisher Freedom Pass can purchase a lift ticket on a restricted holiday date at a U.S. resort for 50% off the daily rate.